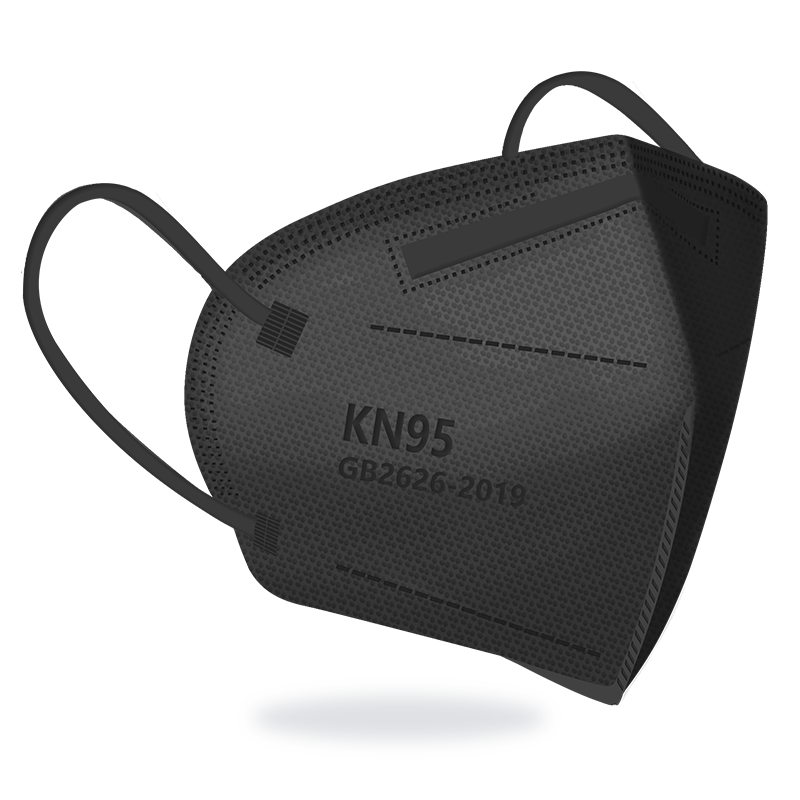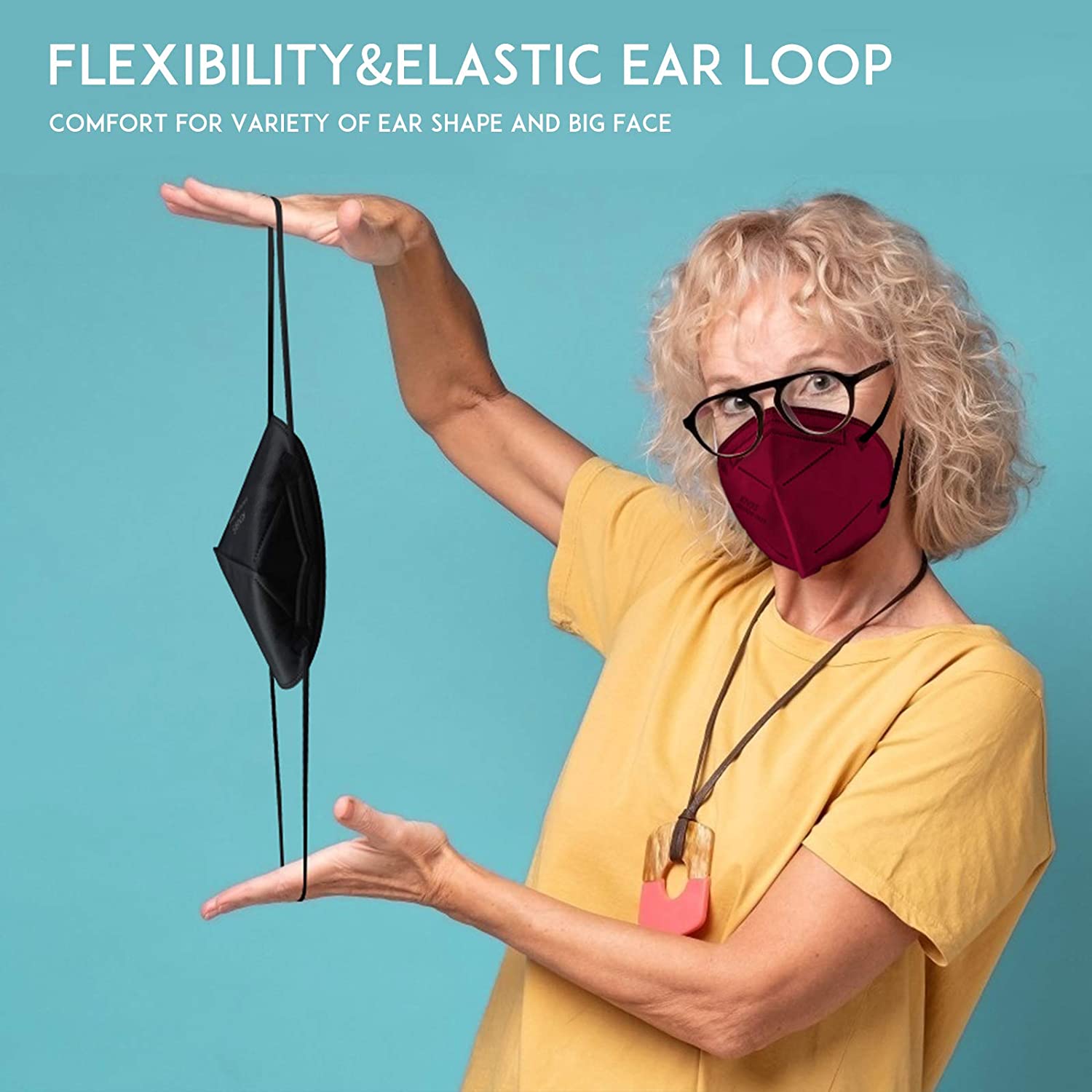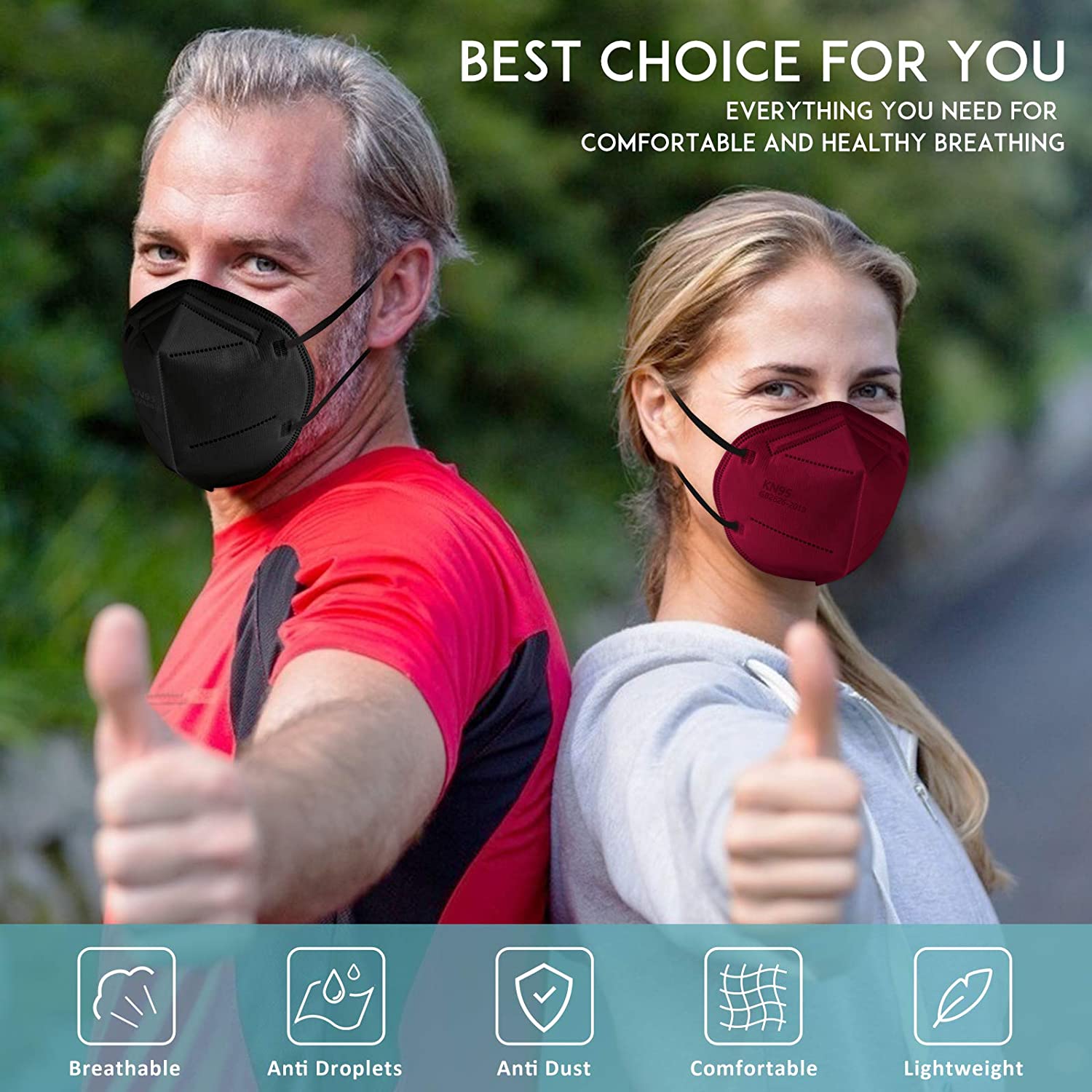 KN95 Face Mask 50PCs, 5 Layer Design Cup Dust Safety Masks, Breathable Protection Masks Against PM2.5 Dust Bulk for Adult, Men, Women, Indoor, Outdoor Use
---
【

EACH for CONCERN & LOVE】5-layer design KN95 mask further upgrades protective level, safer than 3-layer fabric or normal bandana and wraps.

【5-LAYERED FILTER】Breathable kn95 face masks are made of two layers of non-woven cloth, two layers of melt-blown fabric, one layer of hot air cotton. Inner skin-friendly layer absorbs the moisture from the breath, 5-ply kn95 mask help facilitate easy, simple, and healthy breathing at all times.

【SNUG & COMFY】The 3D structure is designed according to the human face shape to ensure tightness and safety. With stretchable ear loop and metal adjustable nose clip, a comfortable fit and reliable protection always.

【WIDELY USE】 Keep your mouth, nose, and chin covered and protected when you go to crowded public places and enclosed public spaces. These kn95 protective masks are good for transport drivers, taxi drivers, public service personnel, armed police, traffic police, security personnel, media reporters, couriers, etc because they have daily contact with a large number of people.

Disclaimer: This KN95 mask is NOT an N95 mask.

Manufacturer Information: CHENGDE TECHNOLOGY CO., LTD

Note:

Keep the face mask clean before use. Do not touch the rear side of the face mask.
Do not wash the face mask with water. Water will destroy the filtering ability and protective nature of the mask.
Do not steam the face mask or put it in the microwave.
Keep the face mask away from vapor, oils, chemicals, paints, liquid, acid, and alkaline objects.
Make sure to discard the face mask when it becomes visibily ditry or breathing resistance increases remarkably.
KN95 Face Masks - 50Pcs BIG PACKAGE
KN95 5-ply protective mask is bulk for family use for daily protection. When used properly the mask provides ≥ 95% filter efficiency and effectively protects respiratory health. Give this special gift to your beloved people.

50Pcs Big Package Multicolor masks: Wine red*10, Sky blue*10, Black*10, Gray*10, Navy blue*10