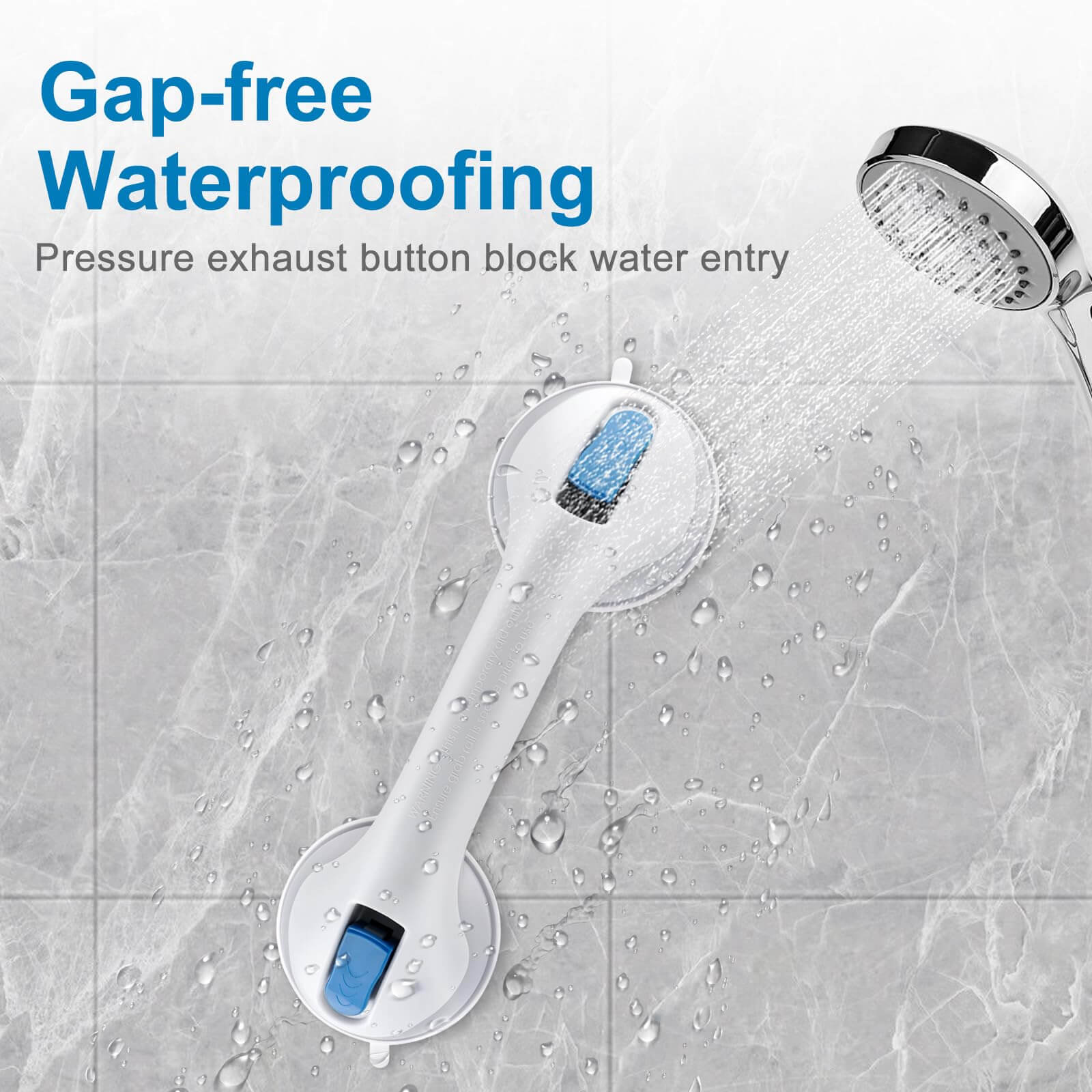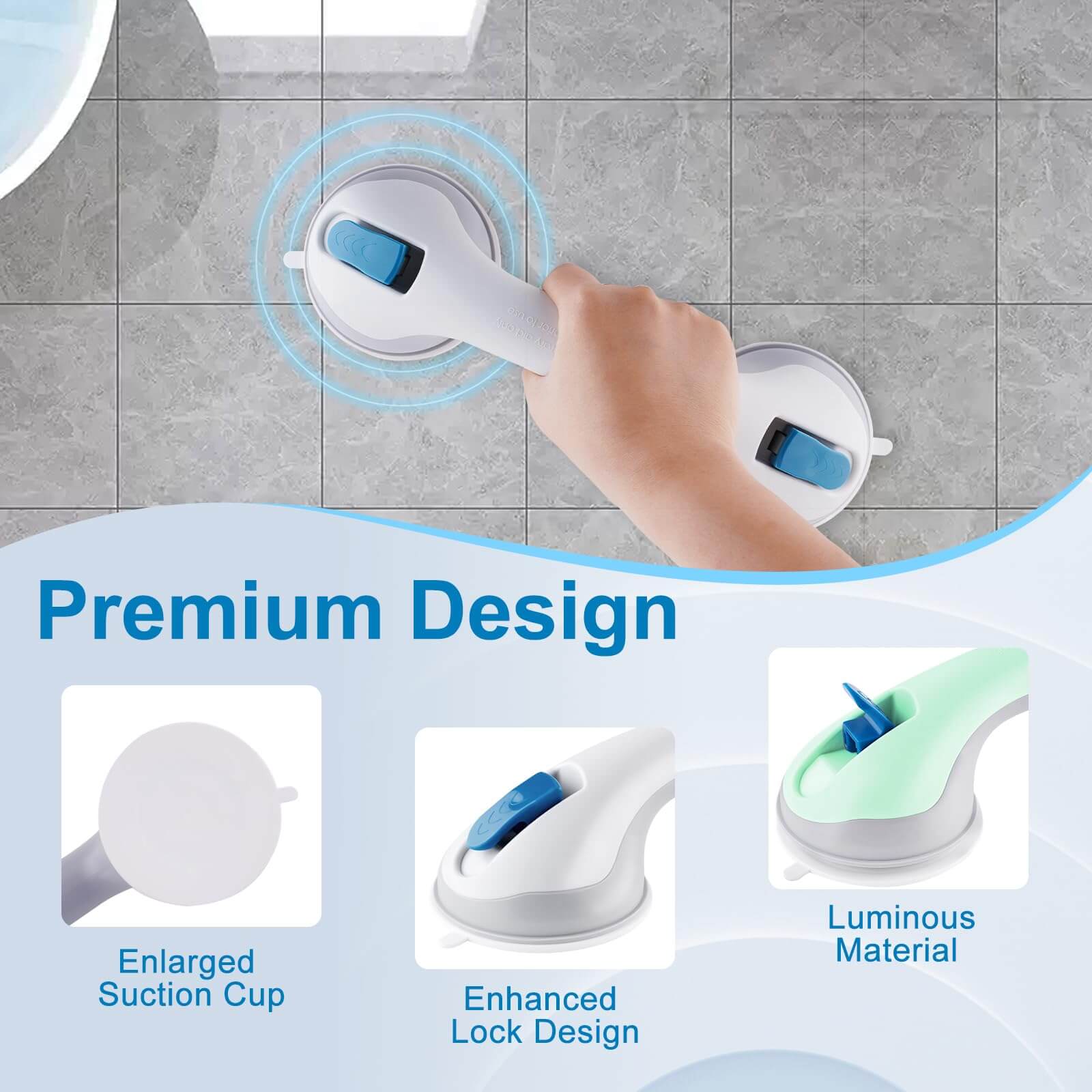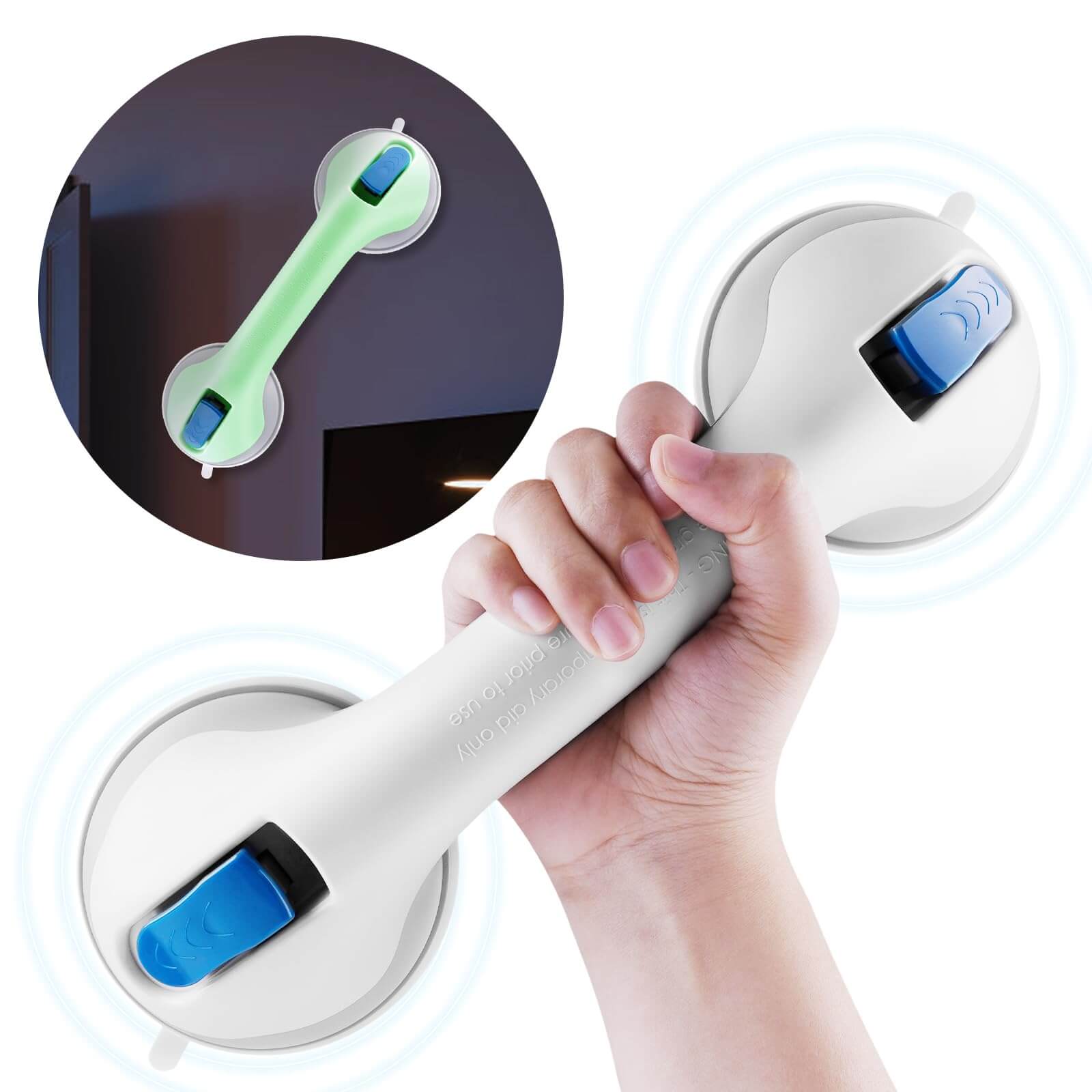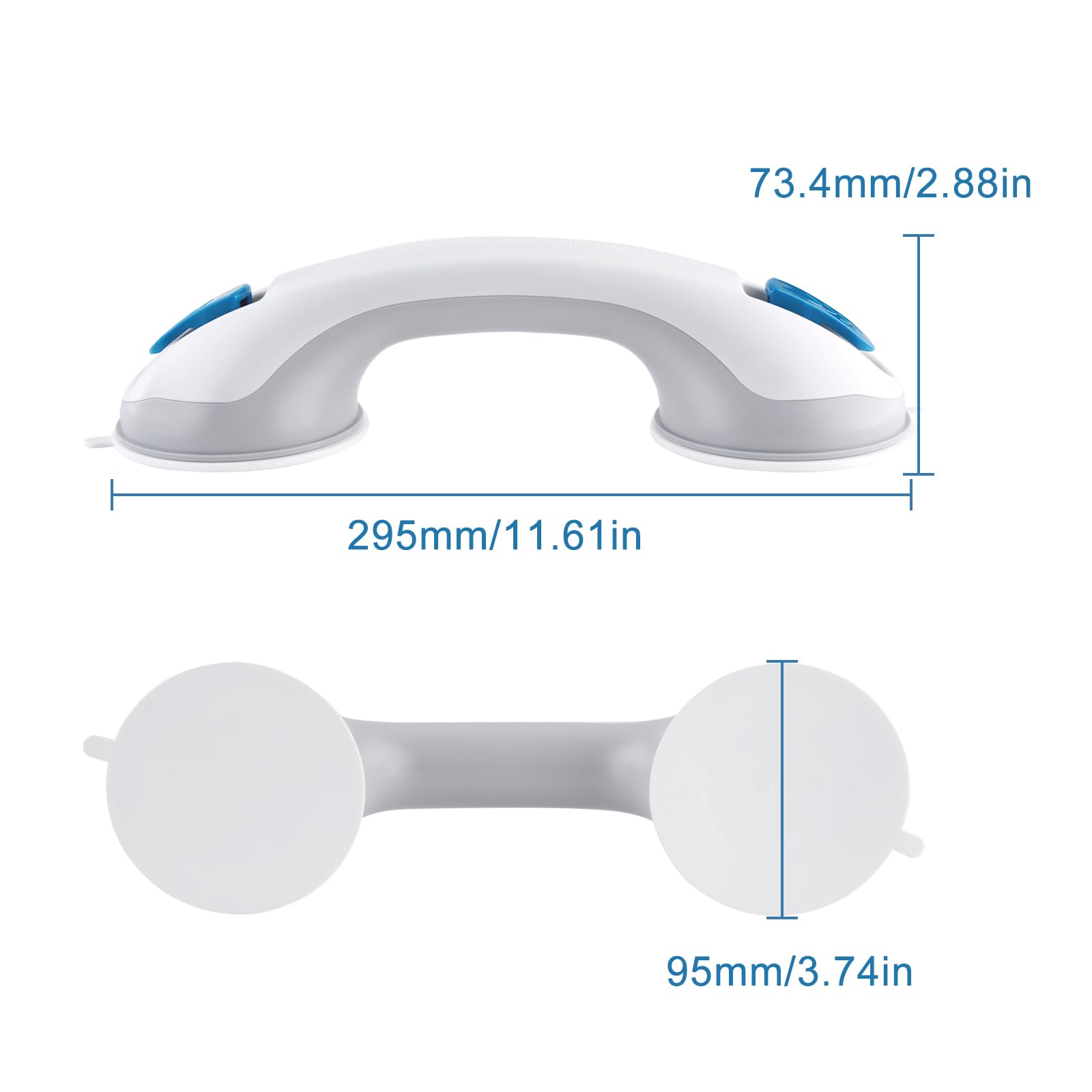 Hotodeal Grab Bars for Bathtubs and Showers-Strong Hold Suction Cup Handle
---
Hotodeal handrails are designed to provide convenience for the elderly, elderly, pregnant women, children, injured people and disabled people.
STRONG SUCTION PERFORMANCE, STURDY AND SAFE:

This handle stands out for its strong suction, locking design, high quality construction and excellent grip, securely attached to a smooth surface, supporting large weight and stability.

Reliable suction mechanism ensures stability and safety during use.

DURABLE AND REUSABLE: Made from durable materials, this bathroom suction cup handle is long-lasting. 

It's waterproof and adaptable, ideal for the bathroom. It offers quick and easy installation, making it effortlessly removable and reusable as needed.

VERSATILE PLACEMENT AND USE: The versatile grab bars can be installed vertically or horizontally on shower walls, bathtub sides, or any suitable surface. Enjoy the freedom to choose the most convenient placement to meet your needs. These safety grips are suitable for seniors, the elderly, pregnant individuals, children, those with injuries, and persons with disabilities. They work on hole-free and flat surfaces like tile, wood, marble, metal, glass, vinyl, and acrylic.

Prior to installation, ensure the surface is clean and dry.

TOOL-FREE INSTALLATION:

Easily install and remove grab bars with no tools or complex installations. Powerful suction cups create a strong bond on smooth, hole-free surfaces for effortless setup and removal.

SUPER PORTABLE:

Shower handles can be easily installed or removed in seconds, no tools needed, and no wall damage! You can travel with it, effortlessly installing in hotel rooms or guest bathrooms.

IMSTRUCTIONS FOR USE: Be sure to check the stability of the shower suction rod and the suction strength of the suction cup before use to avoid injury. If the shower rod's suction isn't strong enough, you can remove it, clean the suction cup, and blow dry it with a hair dryer to reuse it.
NOTE: The white night-light version is suitable for nighttime use but note that it is smaller than the other two models, so please check dimensions before purchasing!