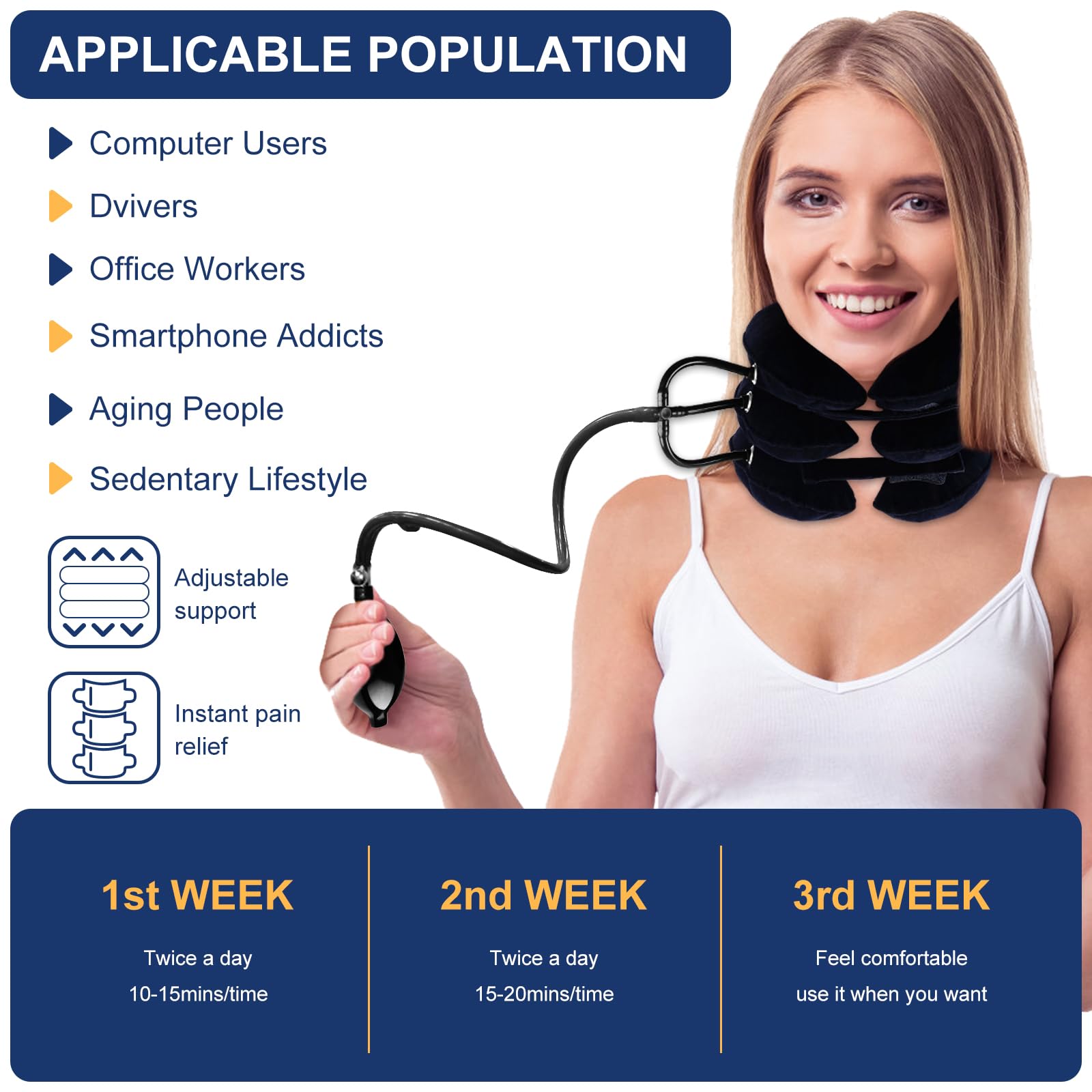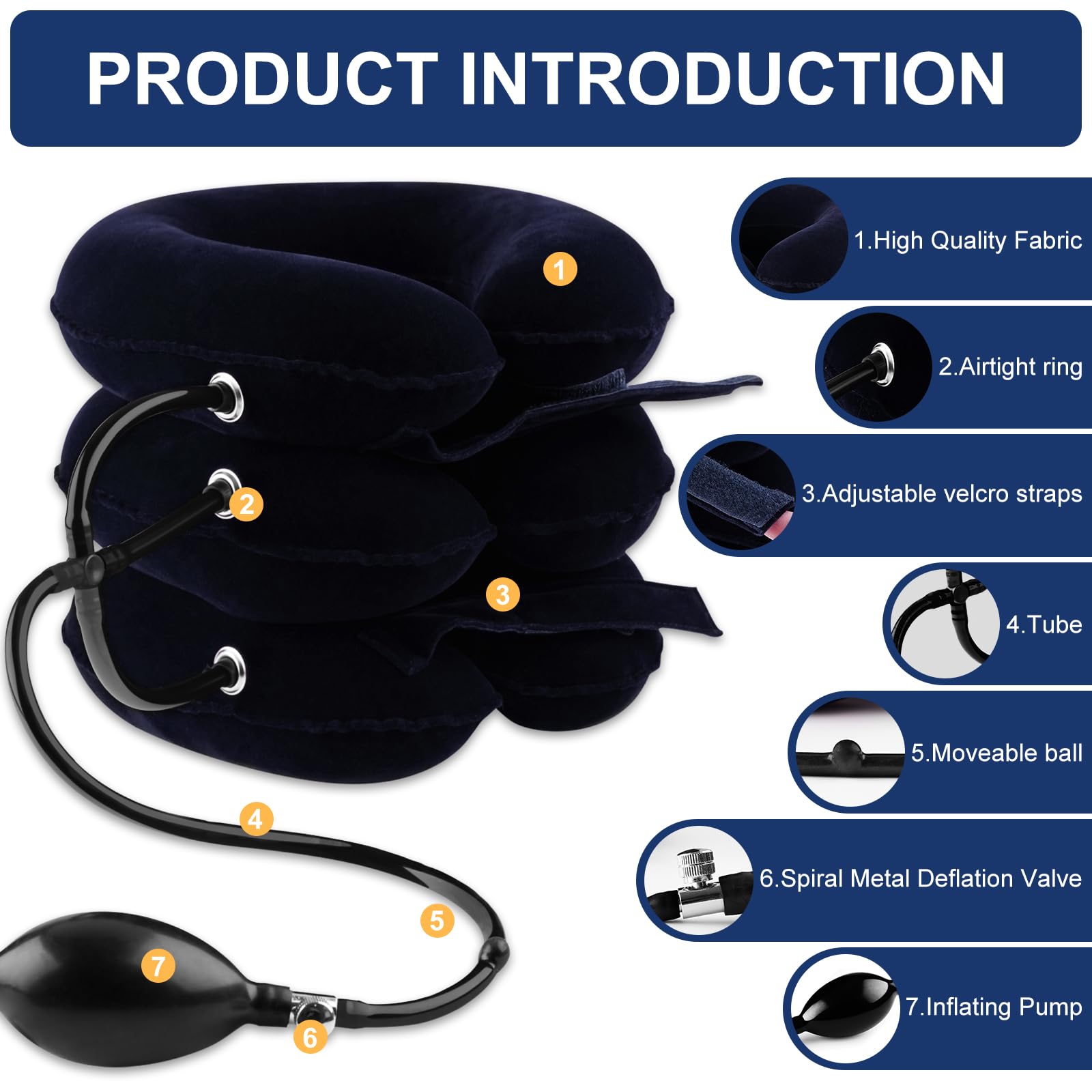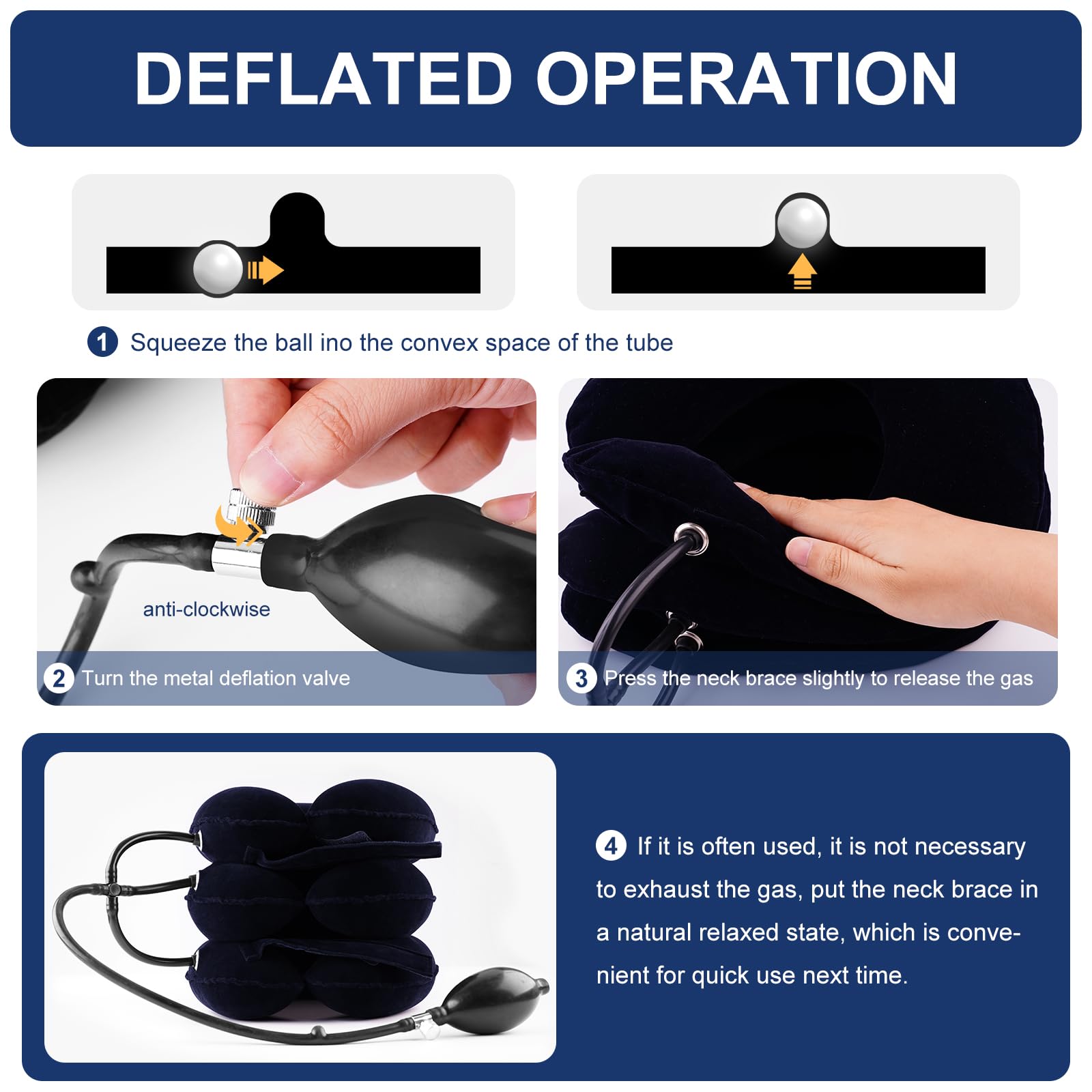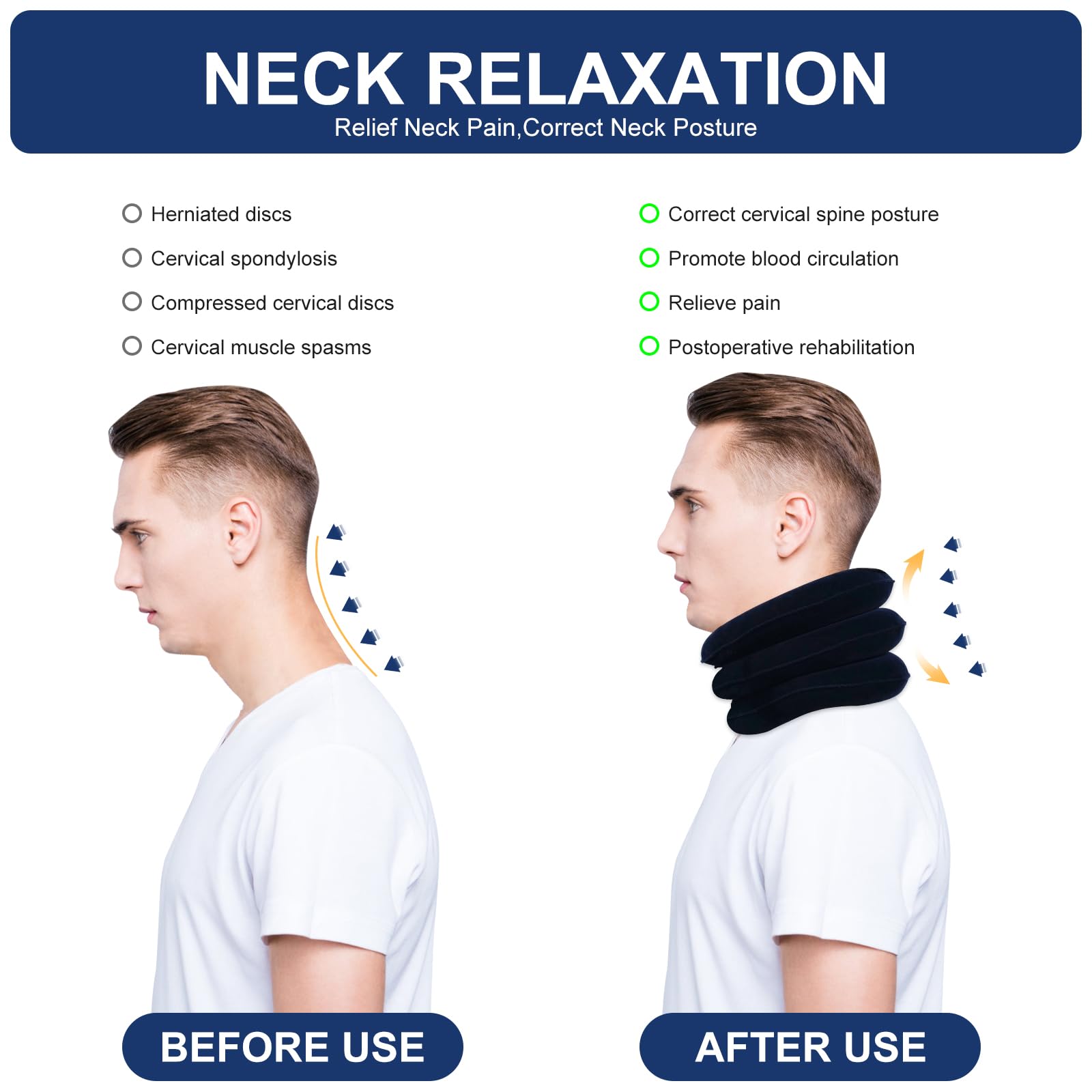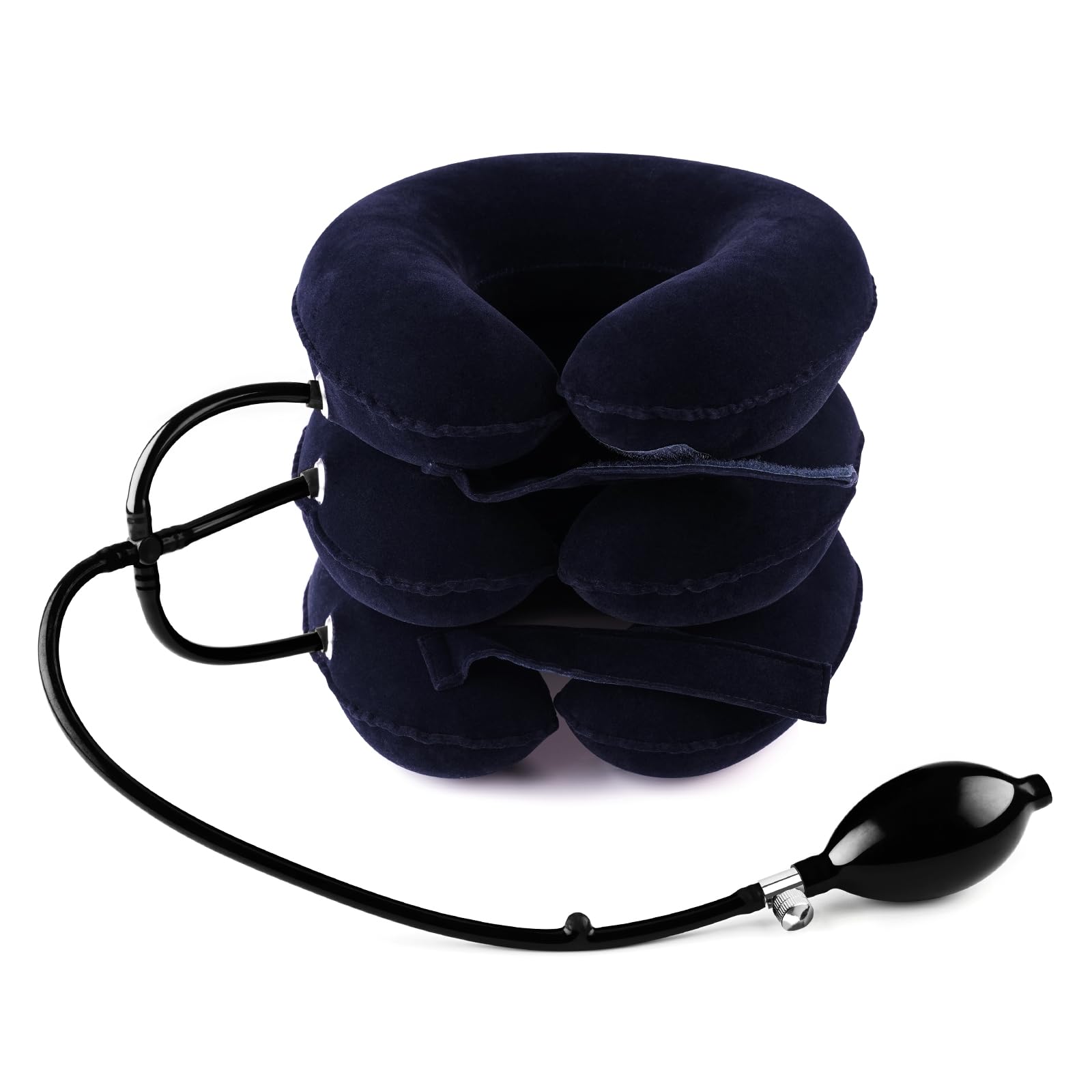 Cervical Neck Traction Device- Hotodeal Adjustable Inflatable Neck Brace Neck Stretcher
---
The Hotodeal Adjustable Inflatable Neck Brace Neck Stretcher is designed to provide neck and shoulder pain relief. 
Carefully crafted based on the advice of experienced physiotherapists, the surface material is made of very soft and breathable flannel fabric for your comfort and gentleness.
Consisting of three inflatable cells, this cervical traction device provides you with customizable support, effortlessly adjusting pressure to target specific areas, providing you with a treatment experience that is precisely tailored to your body's needs.
Adopts triple anti-leakage design, even if you frequently use this neck stretcher for cervical traction, there will be no air leakage.
Portable neck traction can be easily deflated, very easy to use and carry. Put it in your bag or luggage without taking up much space.
You can stretch your neck anytime and anywhere,help relieve neck pain, stiffness and muscle tension at any time, relieve fatigue and stress from long hours of work.