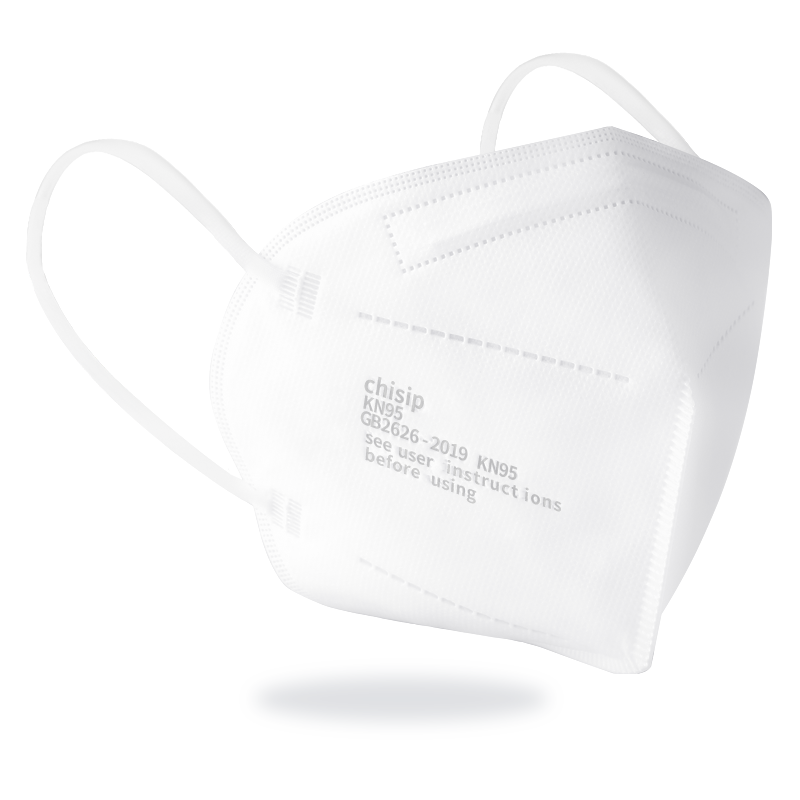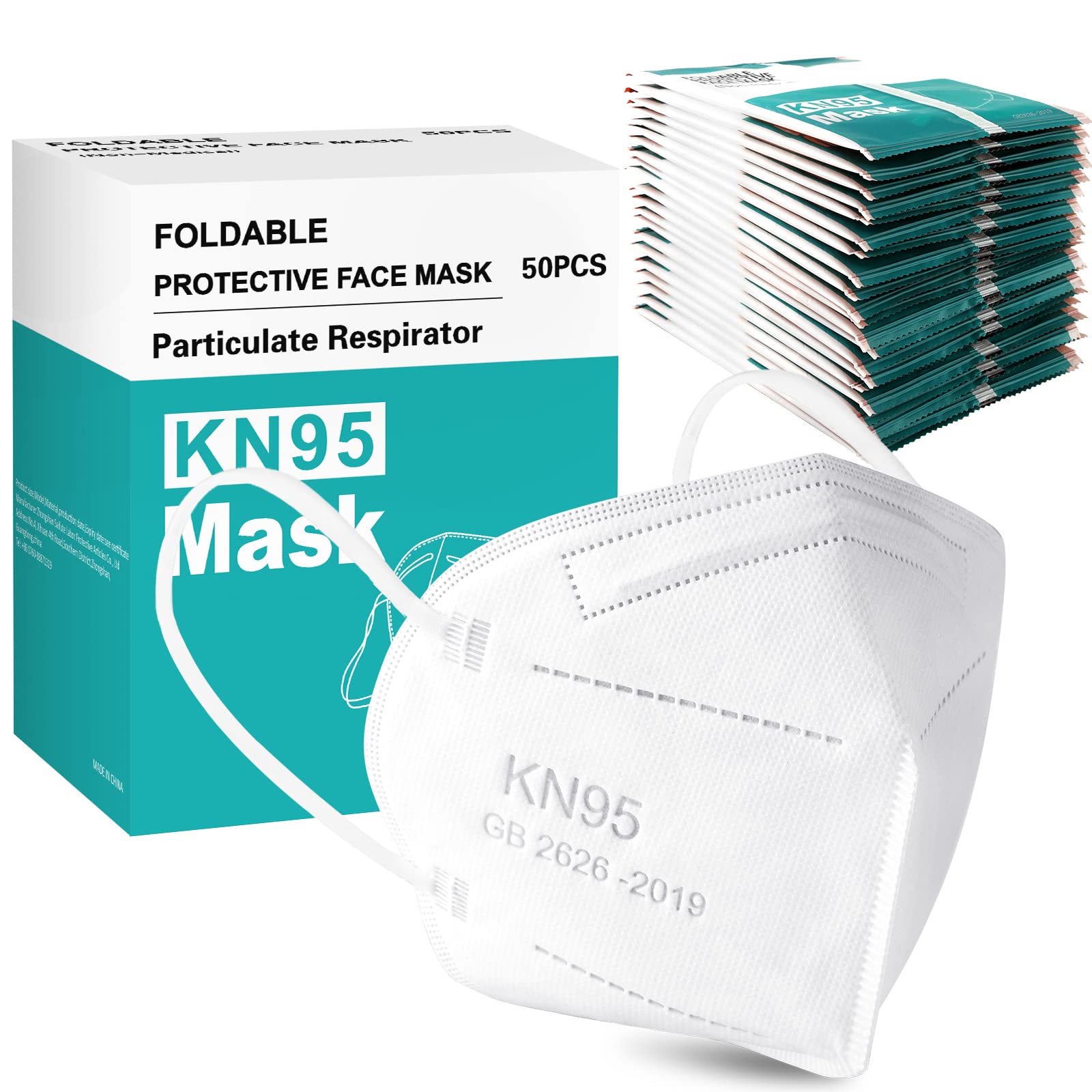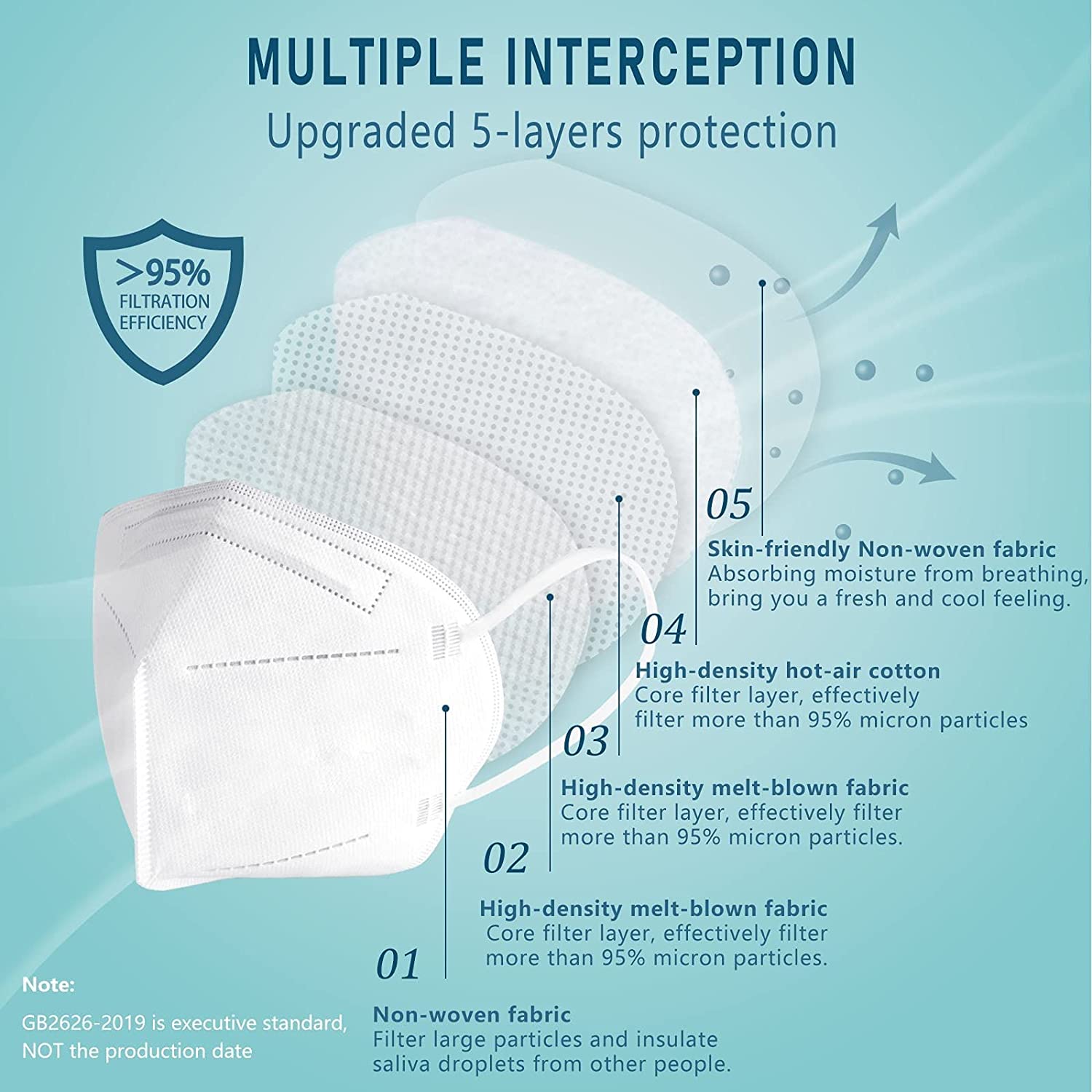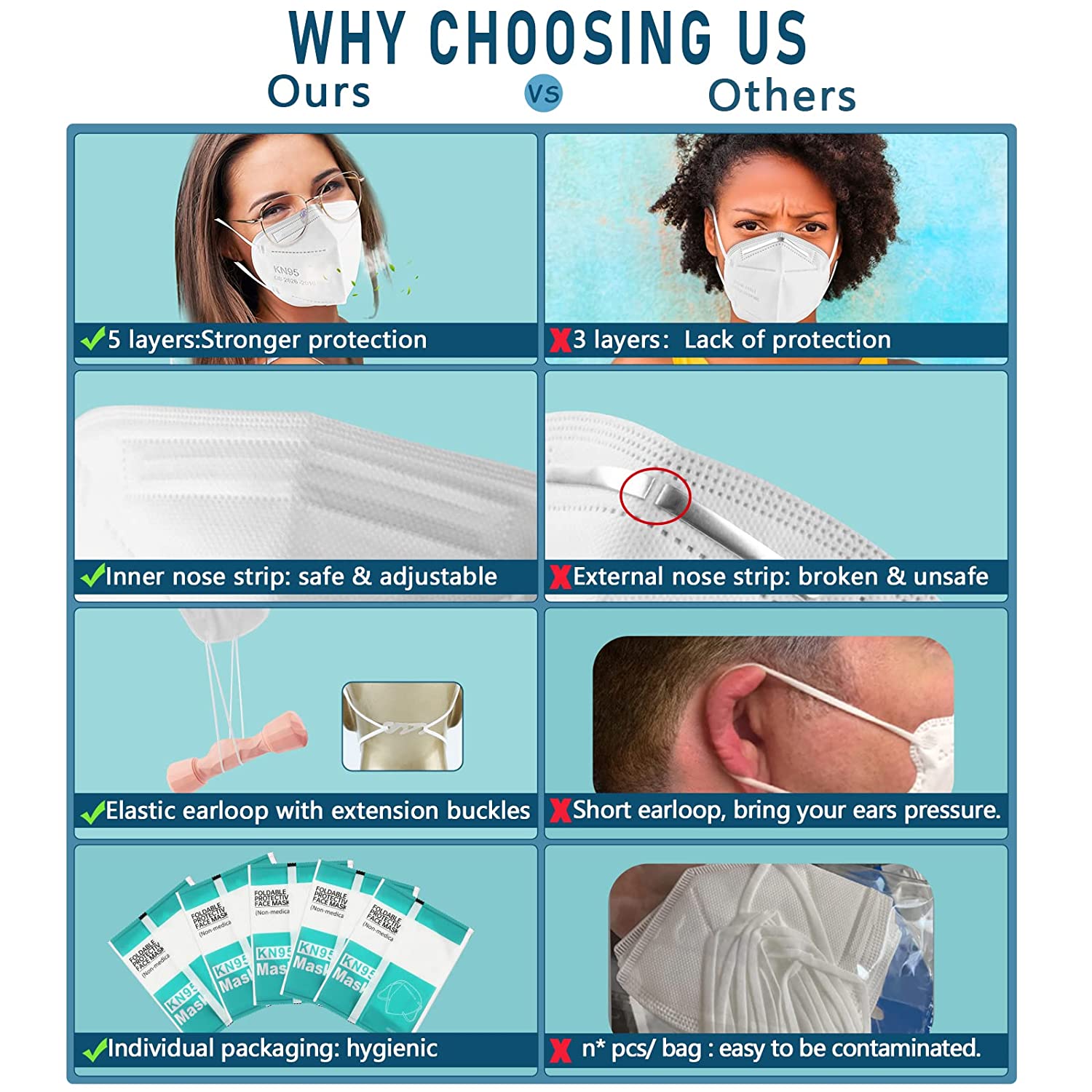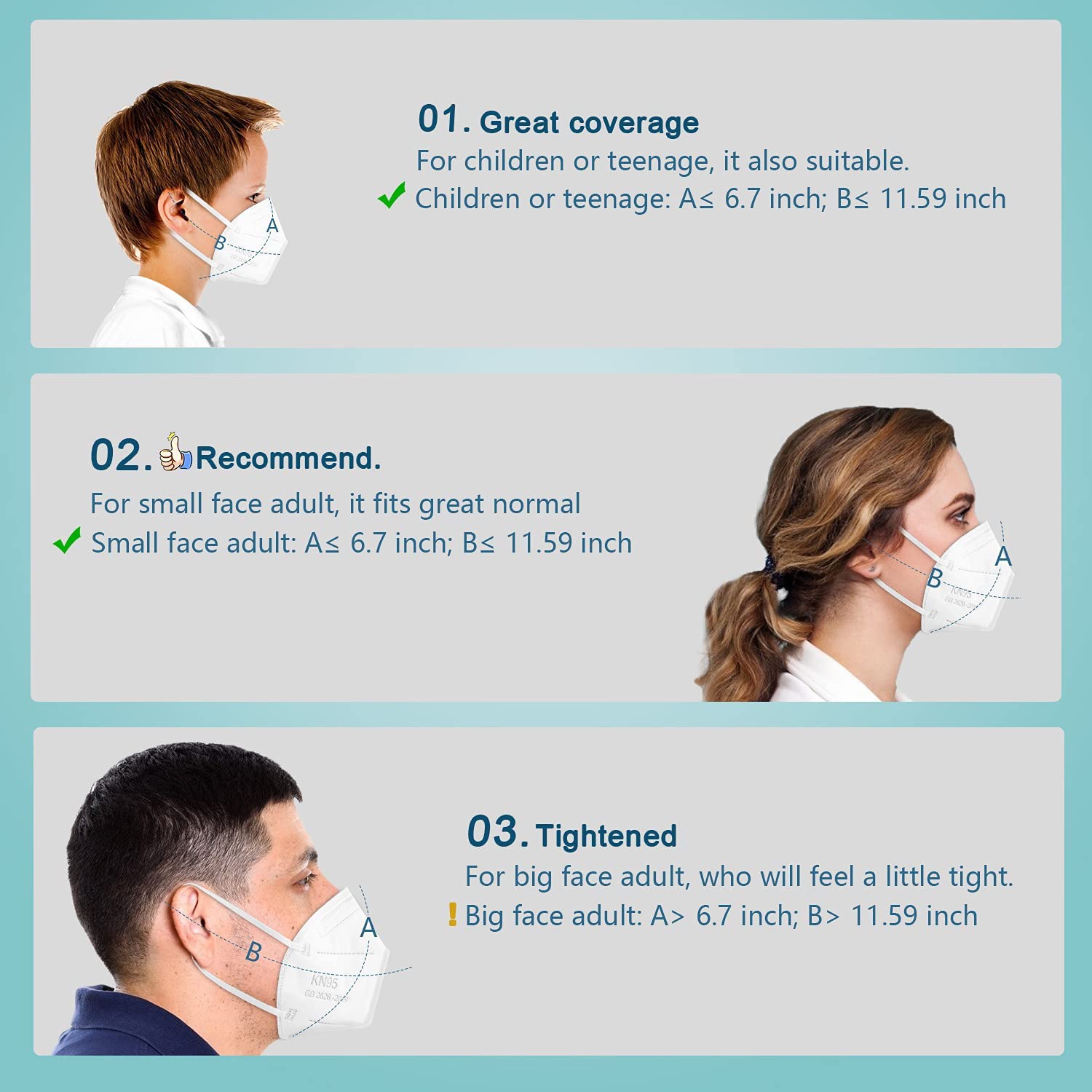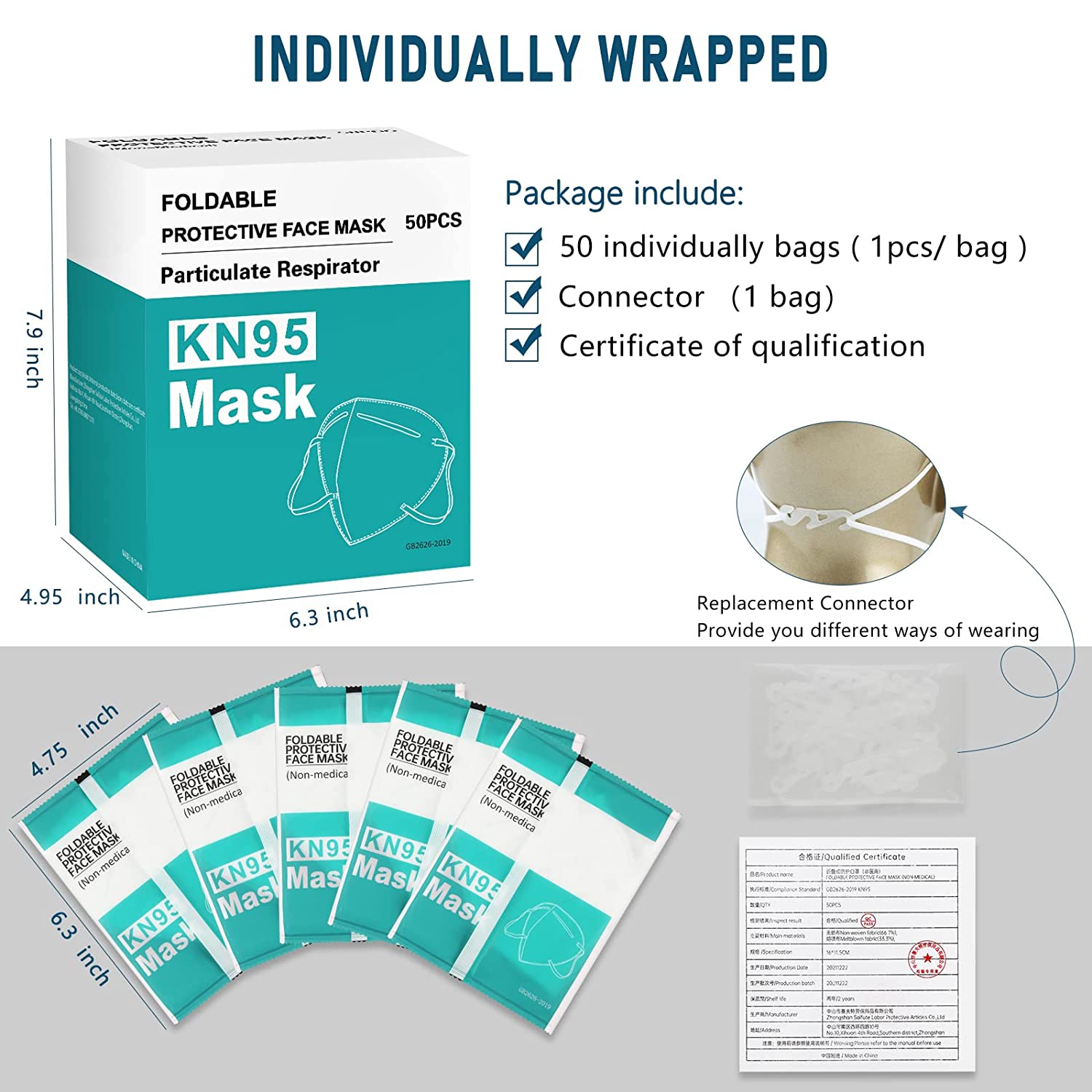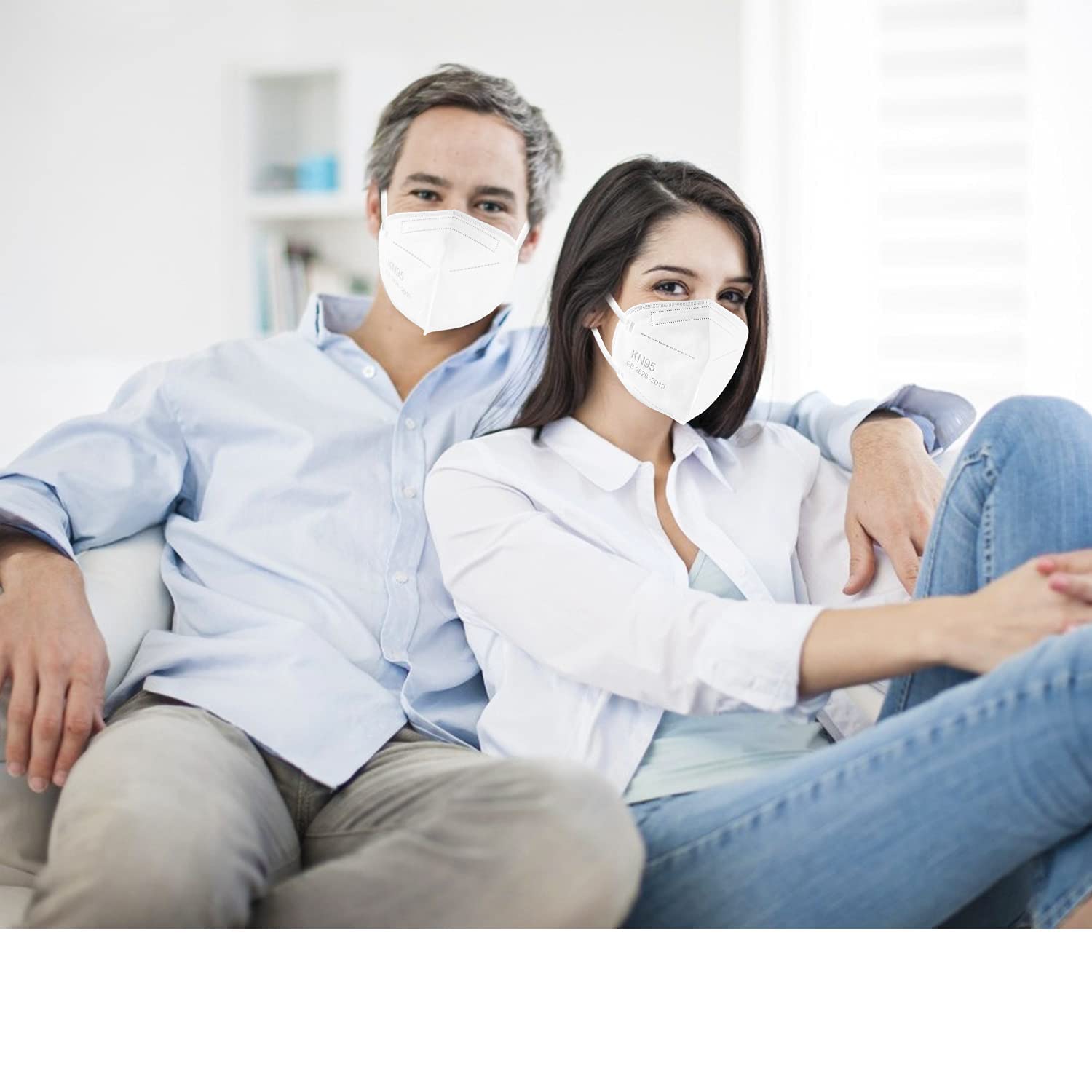 Kn95 Face Masks 50 pack, Individually Wrapped Cup Dust Safety Masks 5 Layer Protection Mask for Adult, Men, Women, Indoor, Outdoor Use, White
---
Ready To Go: In order to avoid contamination of the mask when taking out the mask, we use a separate packaging design. Each of our kn95 face masks is sealed in a vacuum individual package for better protection, which is convenient to carry and use.
Reliable Protection: Kn95 Face Mask is made of 2 high-density melt-blown fabric layers, 2 skin-friendly non-woven fabric layers, and 1 soft hot-air cotton layer to help filter out 95% of particles. The 5-ply protective barrier to support and protect you all day.
Soft & Comfortable: Softer elastic ear loop design of our kn95 mask helps eliminate pressure on your ears for a more comfortable experience. With flexible metal nose clip inside, our masks kn95 can perfectly fit an adult's nose and face, preventing dust from entering your nose and mouth.
Widely Use: These disposable face masks kn95 for men and women are widely used indoors and outdoors such as offices, schools, travel, supermarkets, shops, churches, biking, camping, and other crowded and busy public places.
Disclaimer: This KN95 mask is NOT an N95 mask. For more information about KN95 masks please see the following before you purchase: amazon.com/AboutKN95s