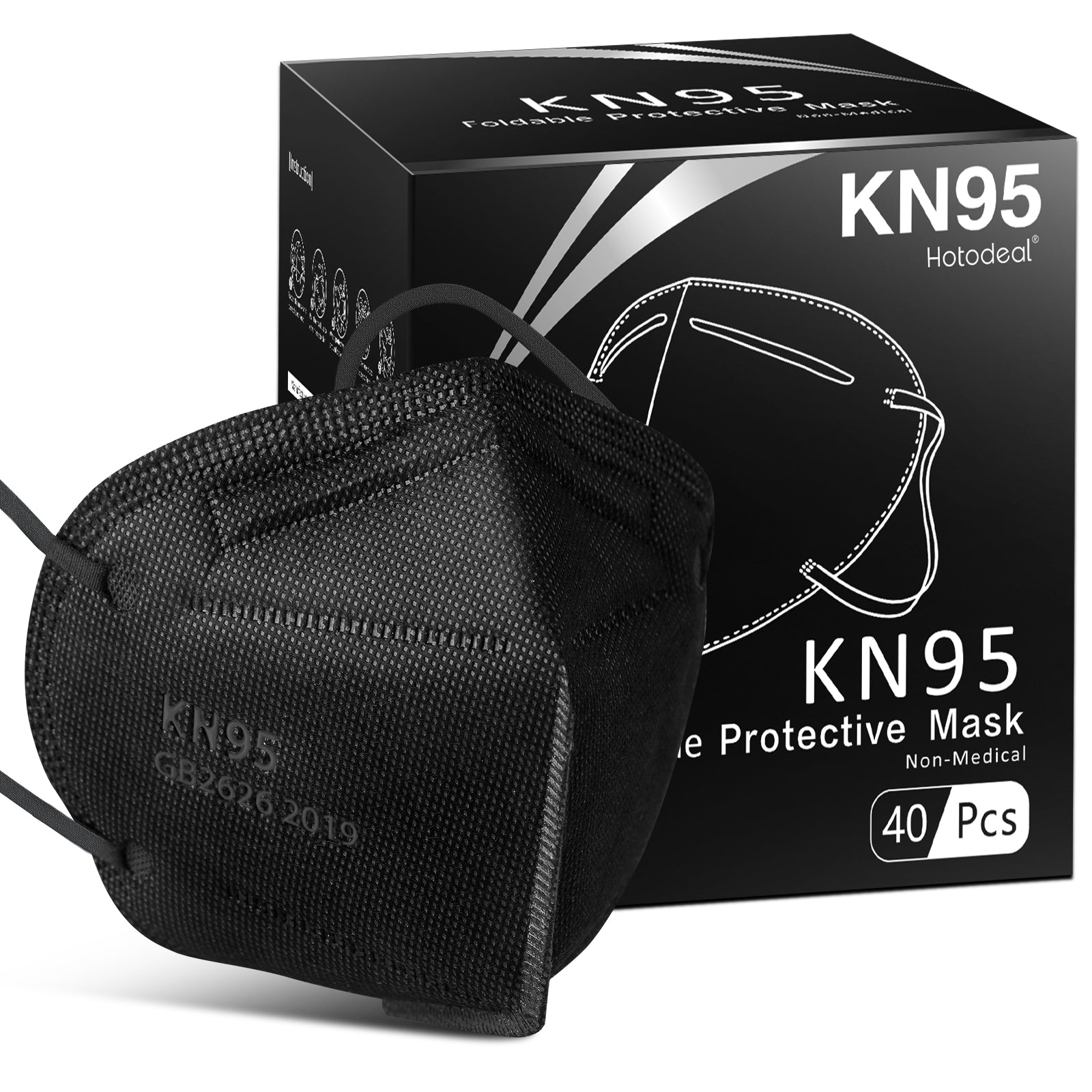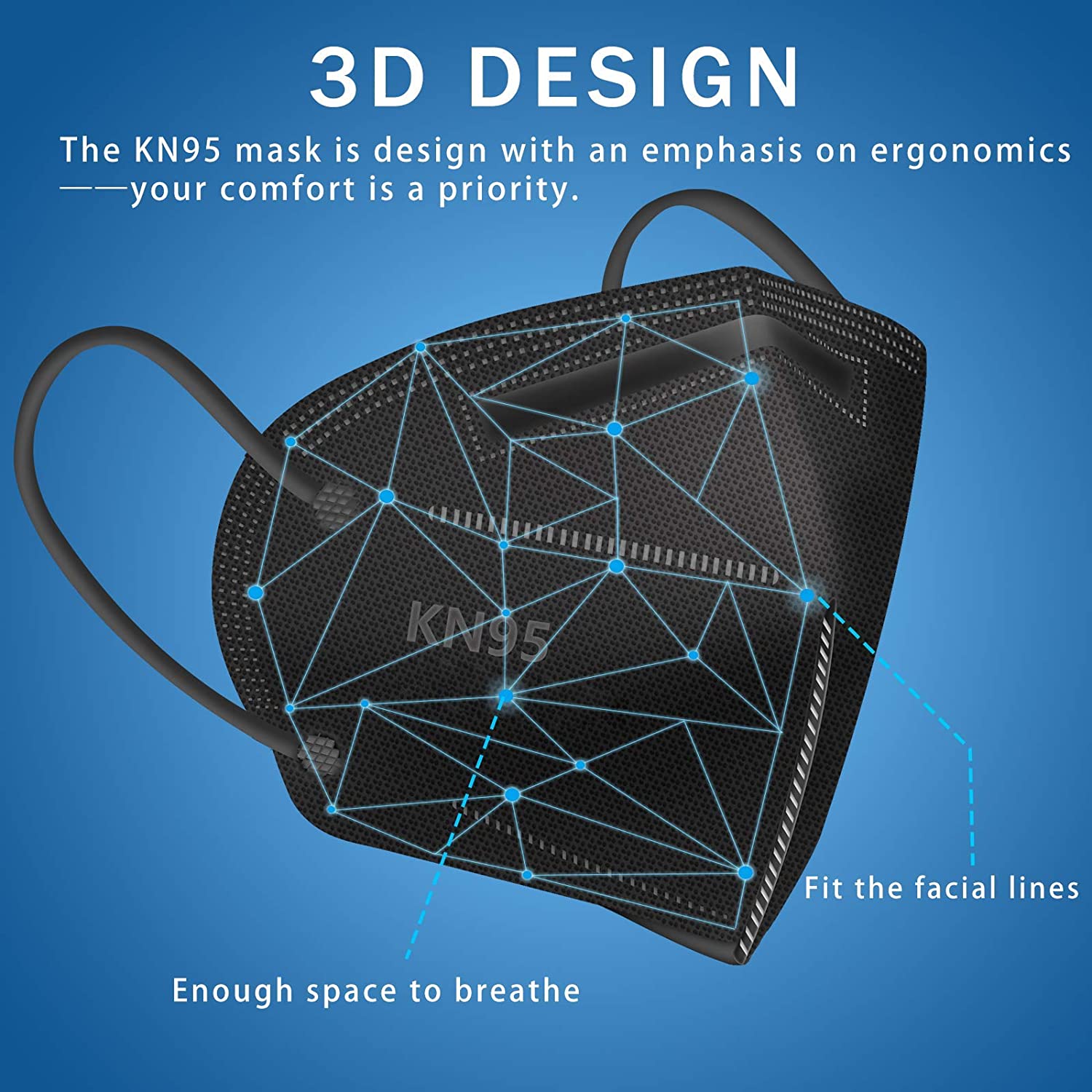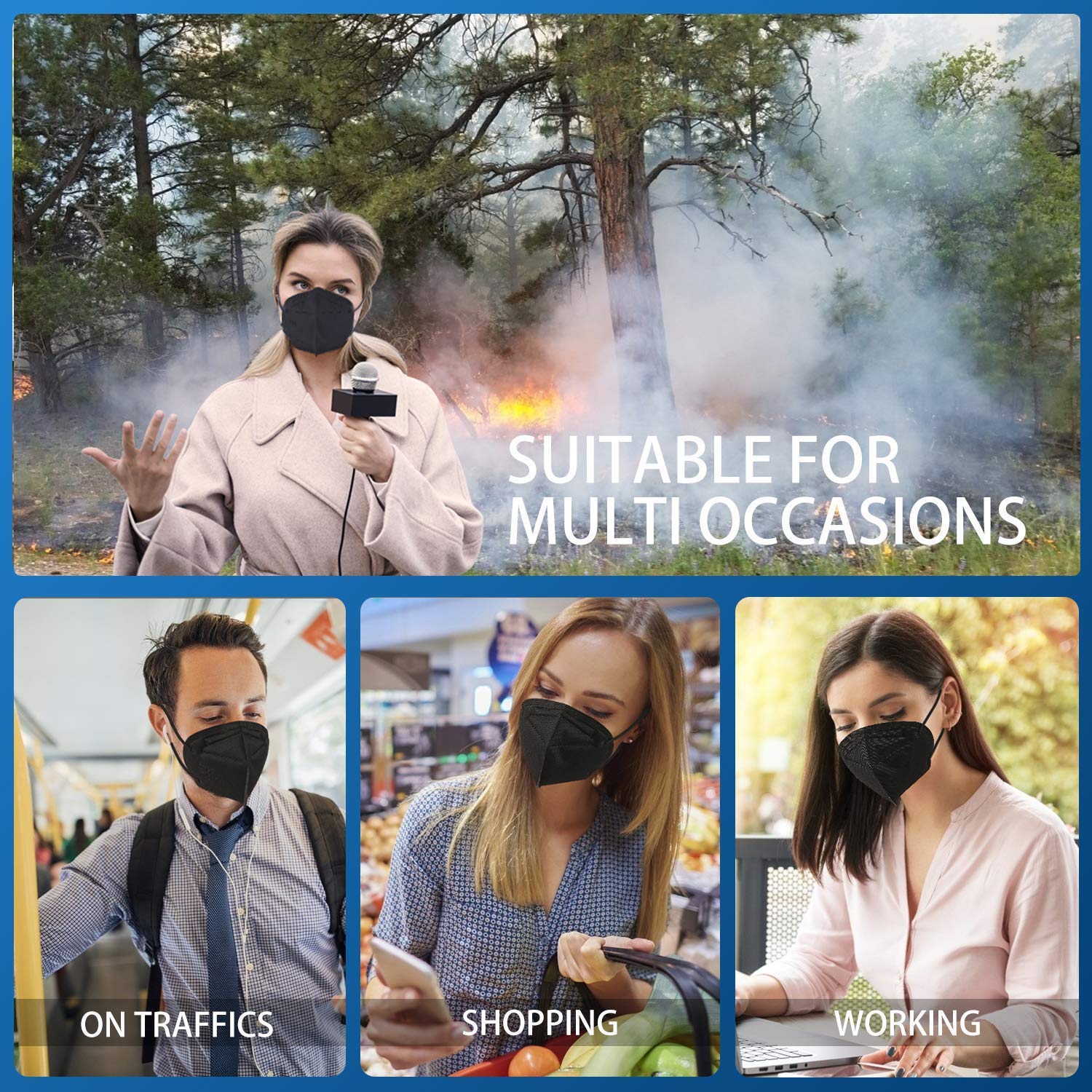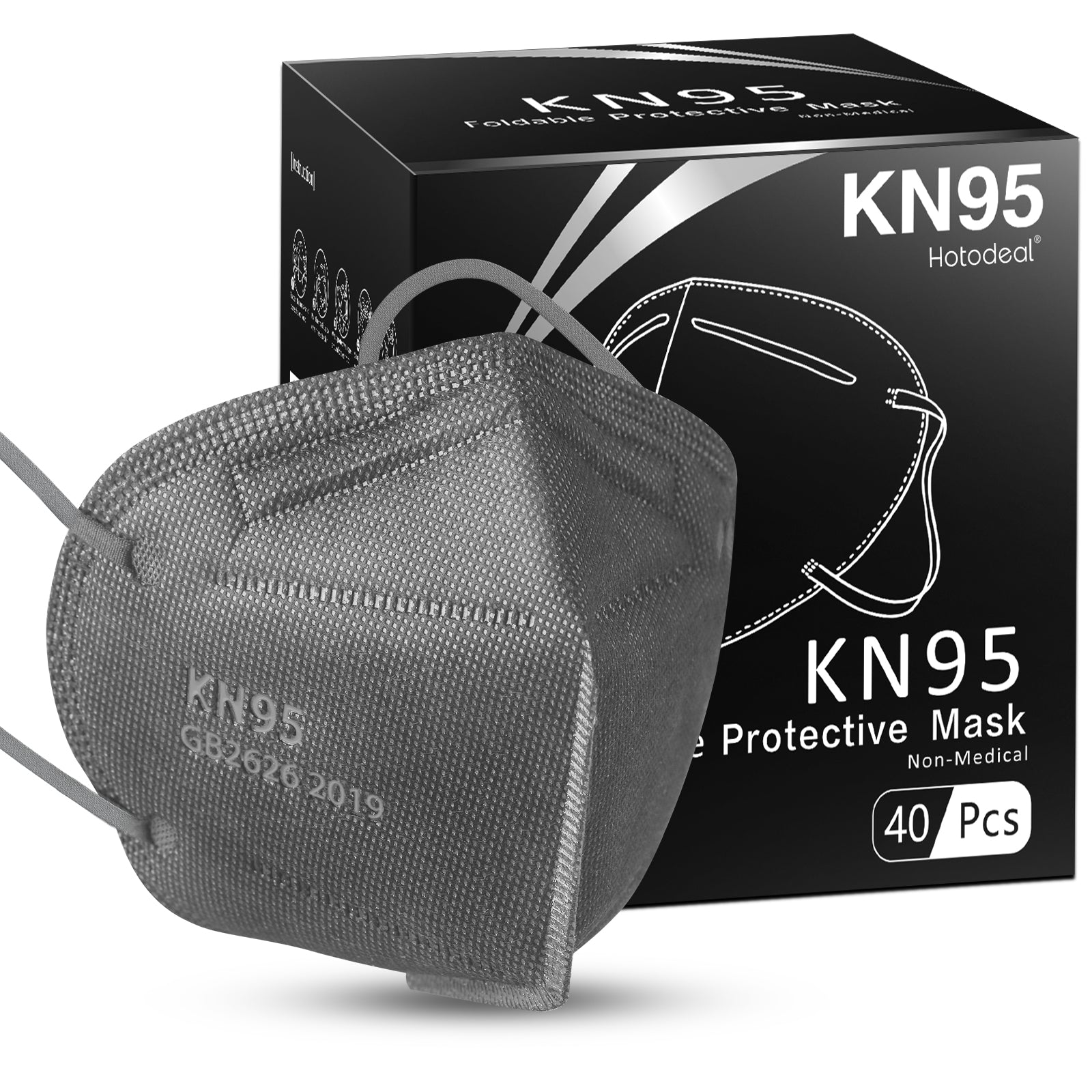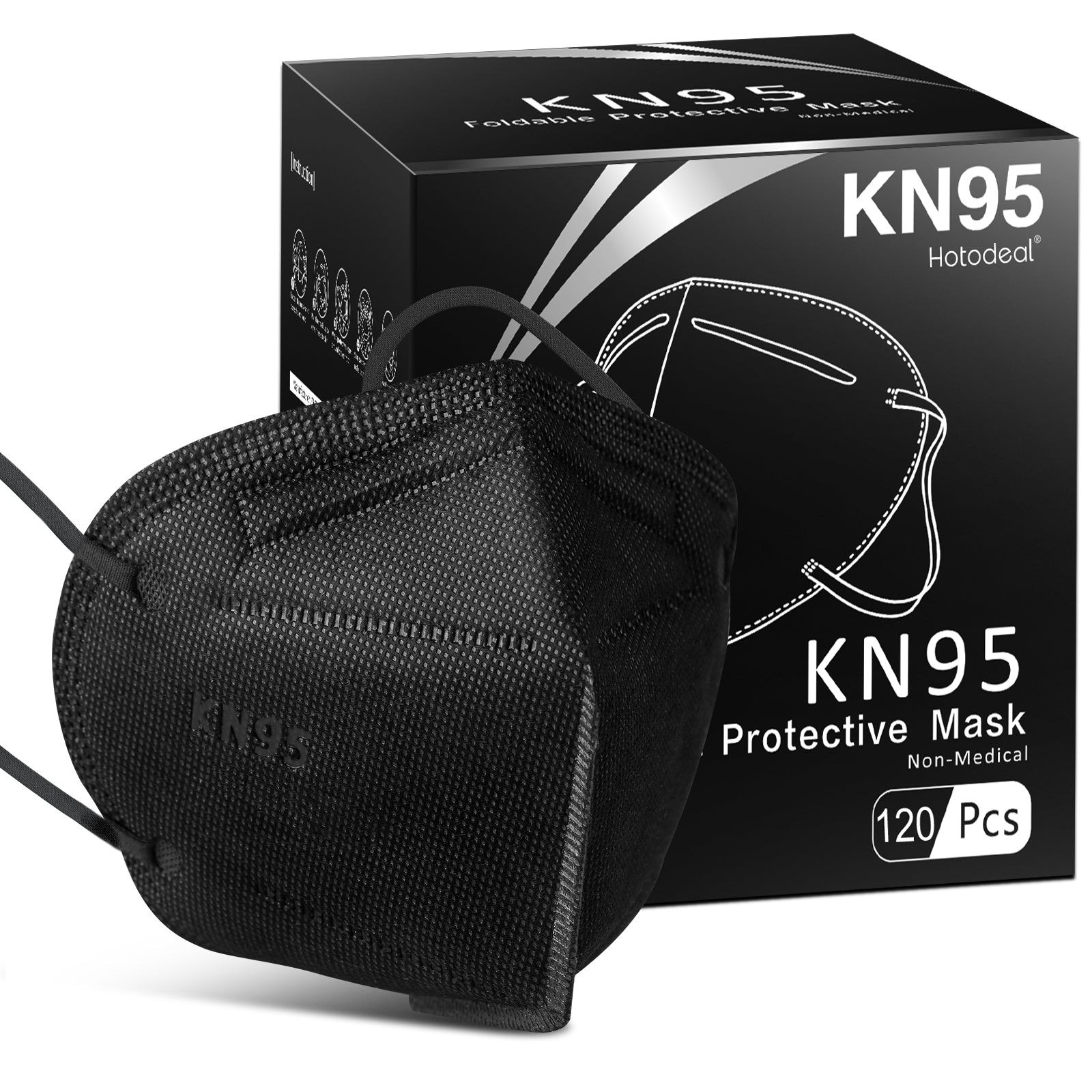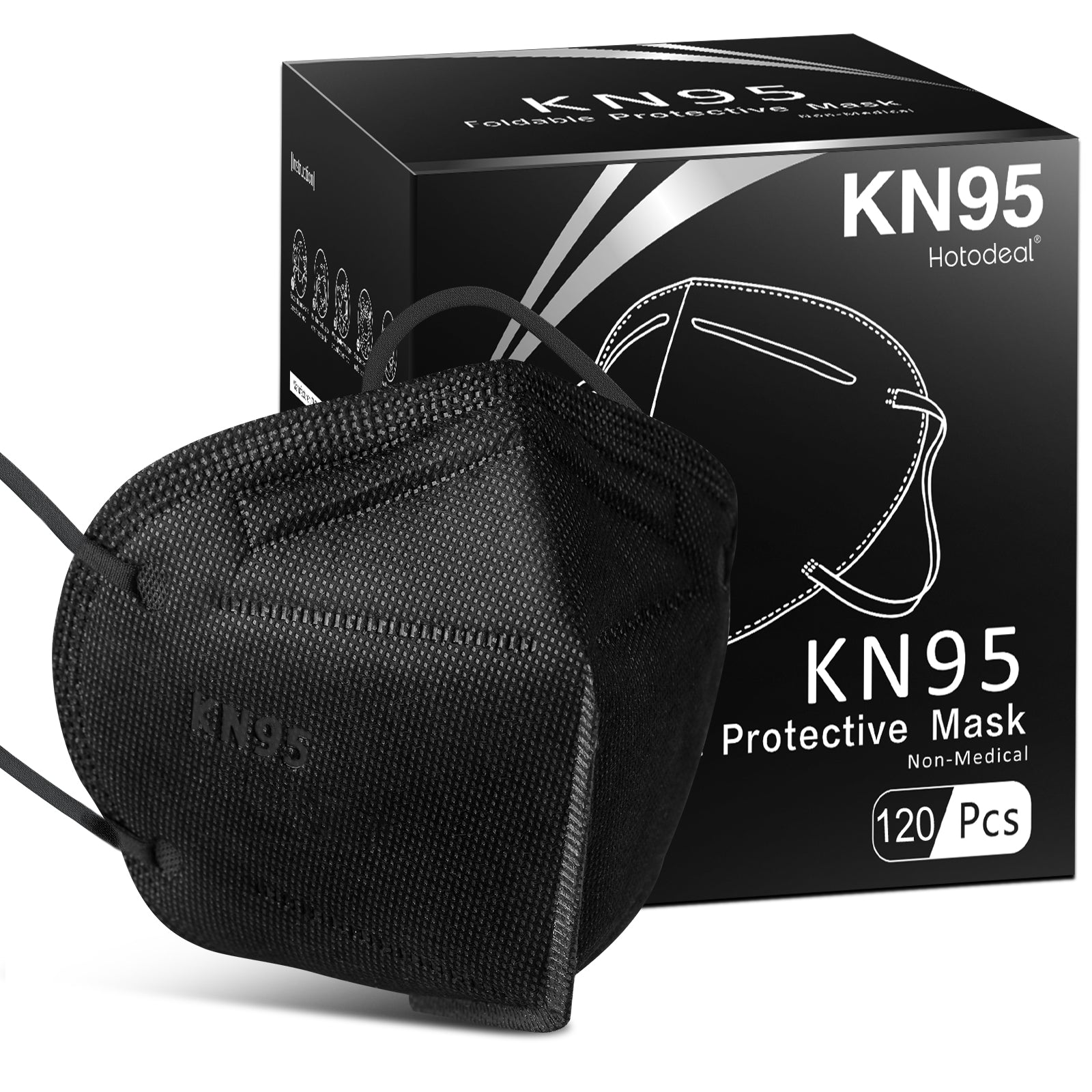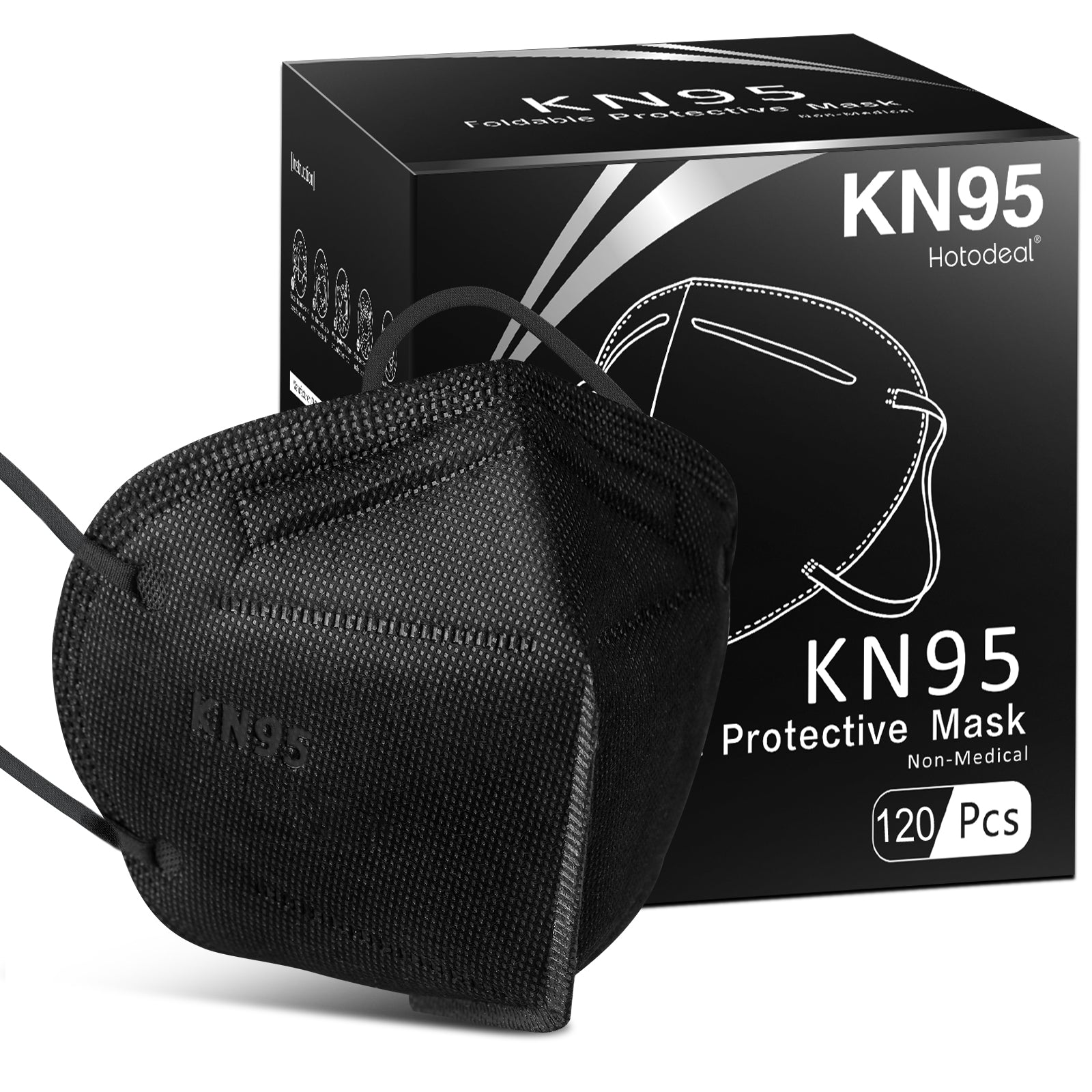 KN95 Face Mask 40 PCs, Filter Efficiency≥95%, 5 Layers Cup Dust Mask, Masks Against PM2.5 from Fire Smoke, Dust, for Men, Women, Essential Workers(Black)
---
【Portable Protective Barrier】easy to wear, no need to adjust it when you wearing. The soft elastic ear loop design helps to relieve pressure on the ears and can improve comfortability.
【Tested Filter Efficiency≥95%】The filter efficiency of this KN95 mask is over 95%, which can protect you in critical times.
【5-Ply Protective Layer】KN95 masks are made of 2 outer non-woven Layers, 2 inner melt-blown filtering layers, and 1 middle non-woven cotton layer to absorb the moisture. The 5-ply KN95 masks are designed for more protection than the 3-ply disposable masks.
【Inserted Nose Clip: Anti-Fall Design】The metal nose clip is fixed inside the mask, so you do not need to worry that the inserted nose clip will fall off. Besides, the flexible metal nose clip makes it easier to fit the face more or less tightly.
【Disclaimer】This KN95 mask is NOT an N95 mask. For more information about KN95 masks please see the following before you purchase: amazon.com/AboutKN95s. kn95 face masks.
Note:
Keep the face mask clean before use. Do not touch the rear side of the face mask.
Do not wash the face mask with water. Water will destroy the filtering ability and protective nature of the mask.
Do not steam the face mask or put it in the microwave.
Keep the face mask away from vapor, oils, chemicals, paints, liquid, acid, and alkaline objects.
Make sure to discard the face mask when it becomes visibly ditry or breathing resistance increases remarkably.
Hotodeal KN95 5-ply Foldable Mask
The KN95 mask provides >95% filter efficiency and effectively protects respiratory health. Use the KN95 mask to protect against PM2.5, dust pollen and haze proof
Widely Applicable KN95 Face Mask
Hotodeal KN95 face masks is a nice choice to wear it when you travel through congested airports, bus terminals, malls, party and busy city streets. keep you from dust, PM 2.5, haze, smoke, automobile exhaust, etc. Pack of 40 masks enough to meet your family /staff /friends' demands."