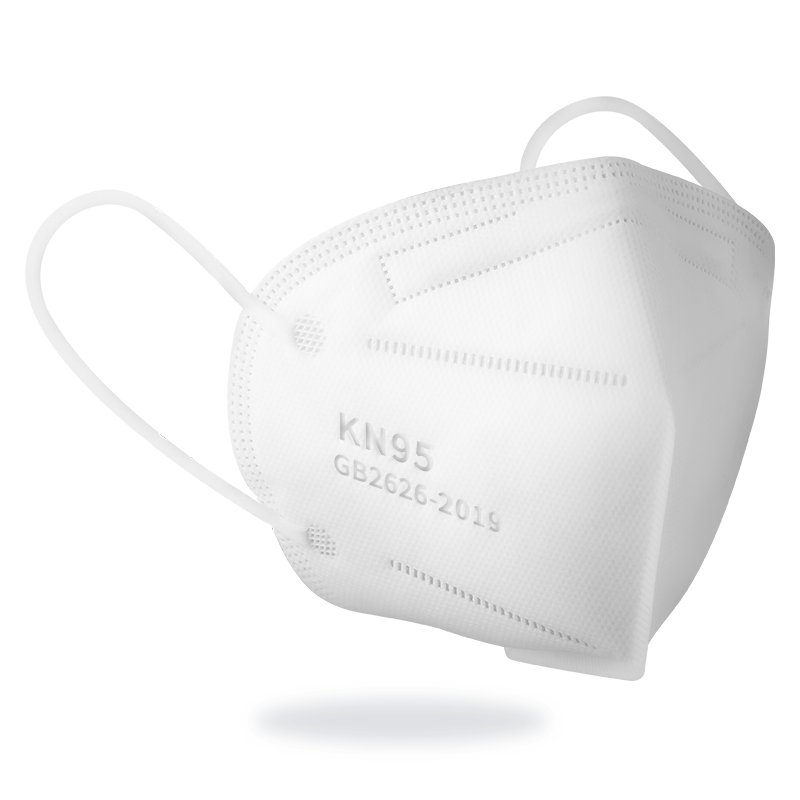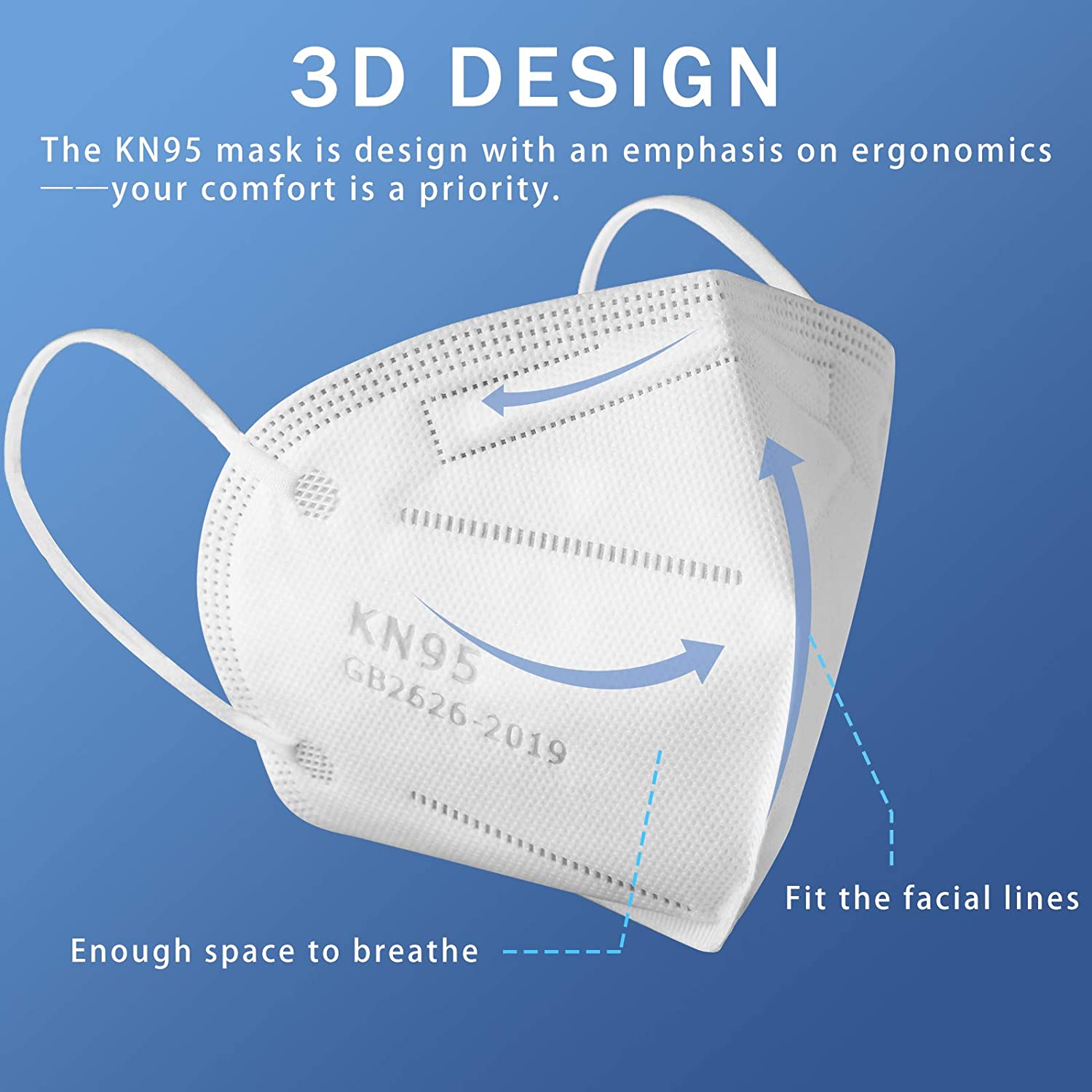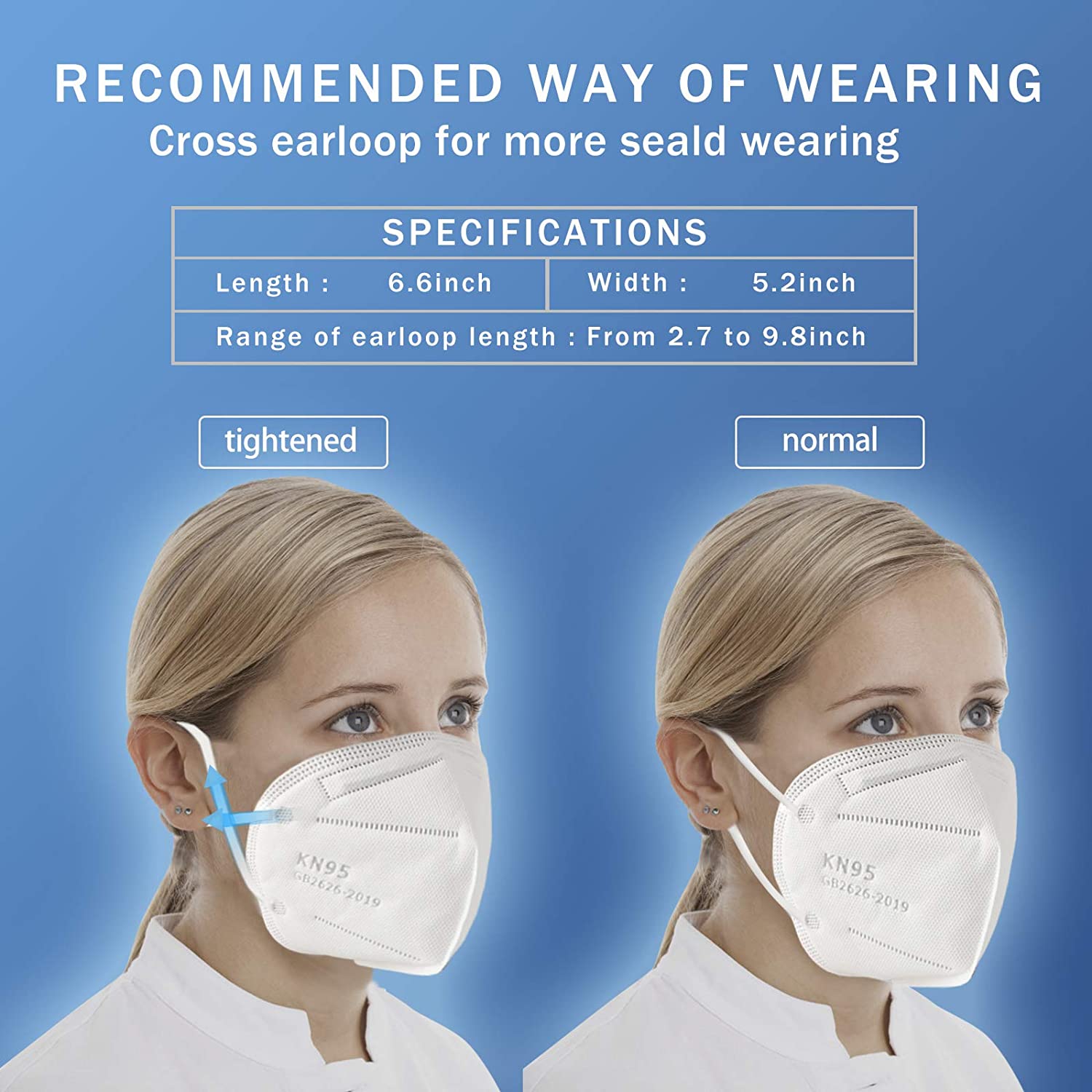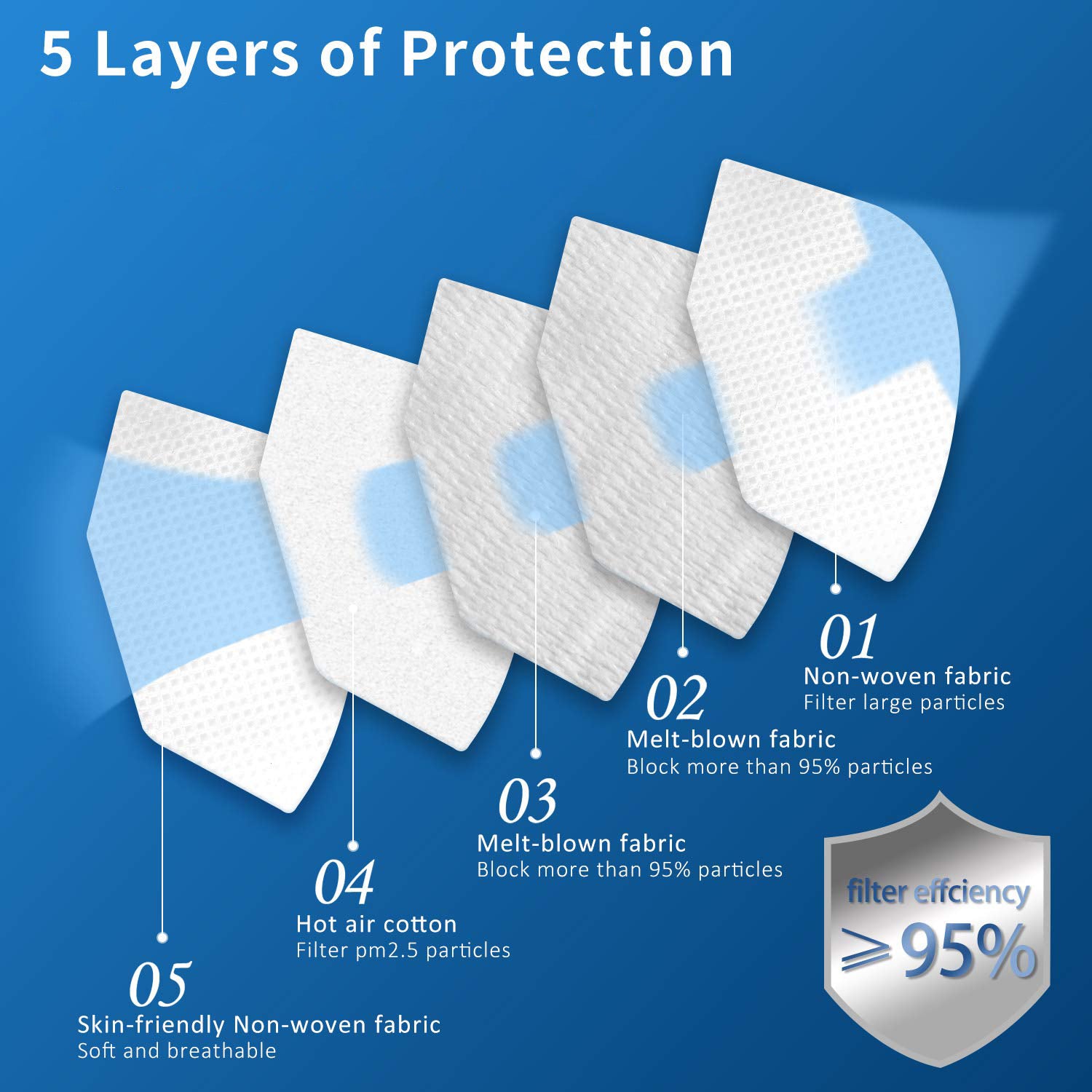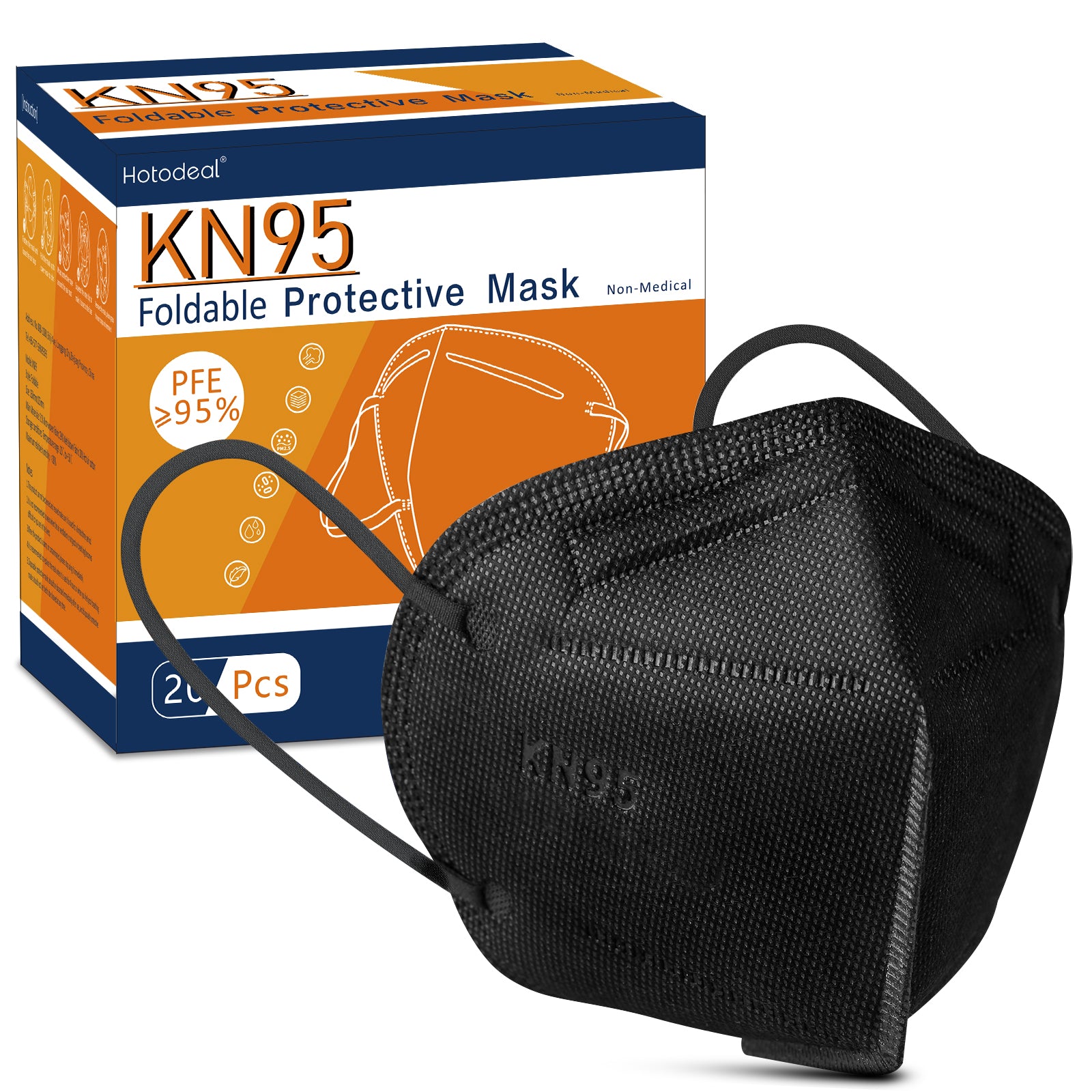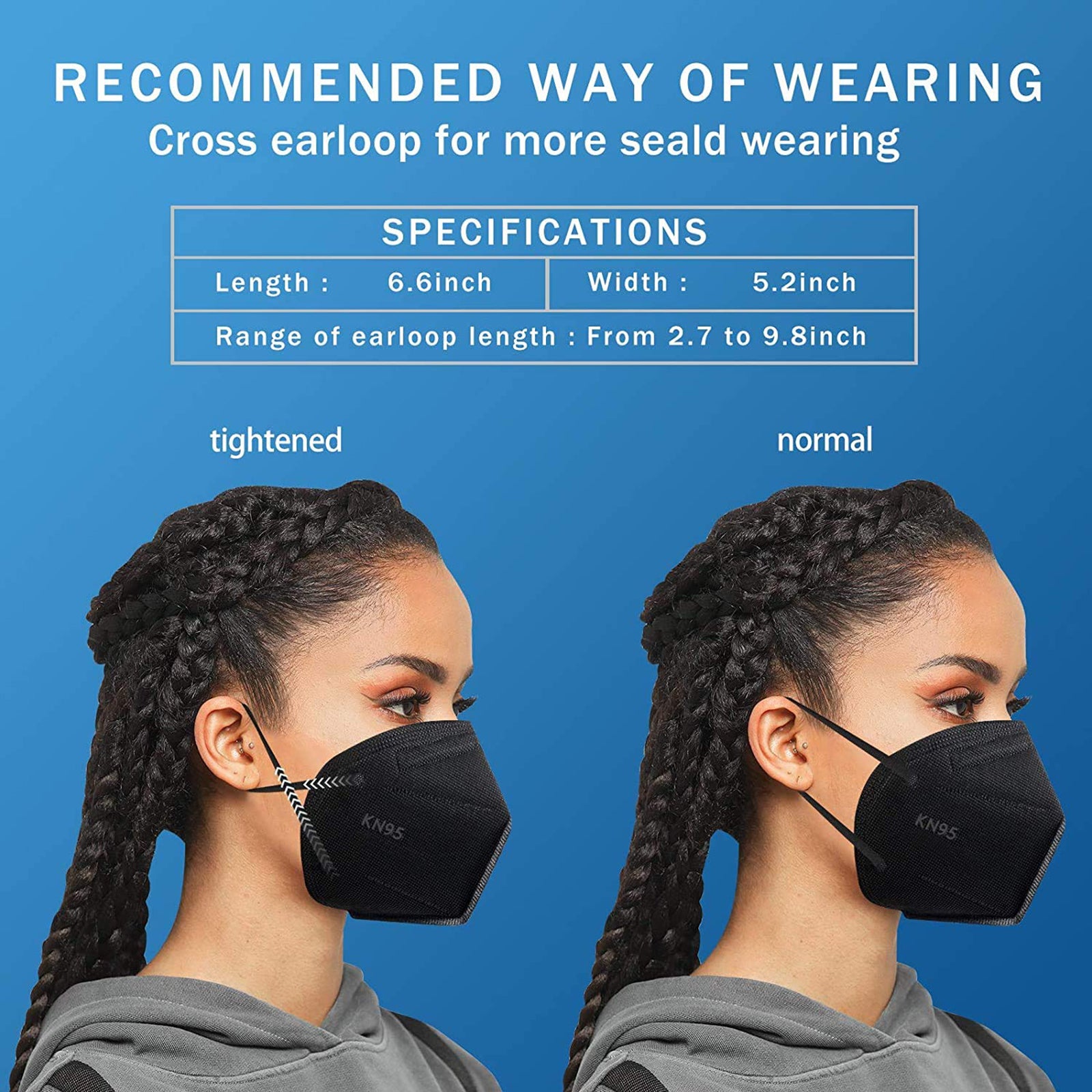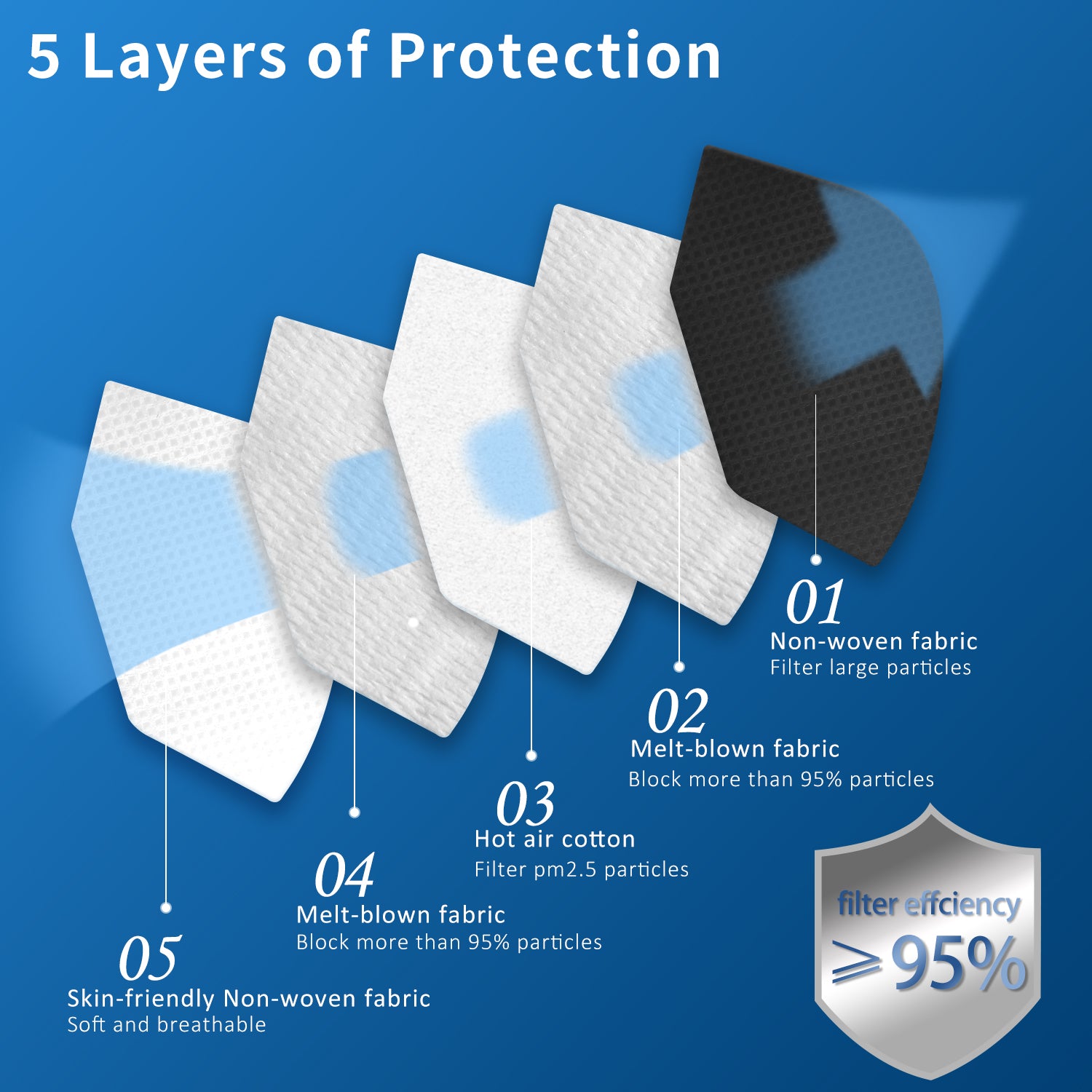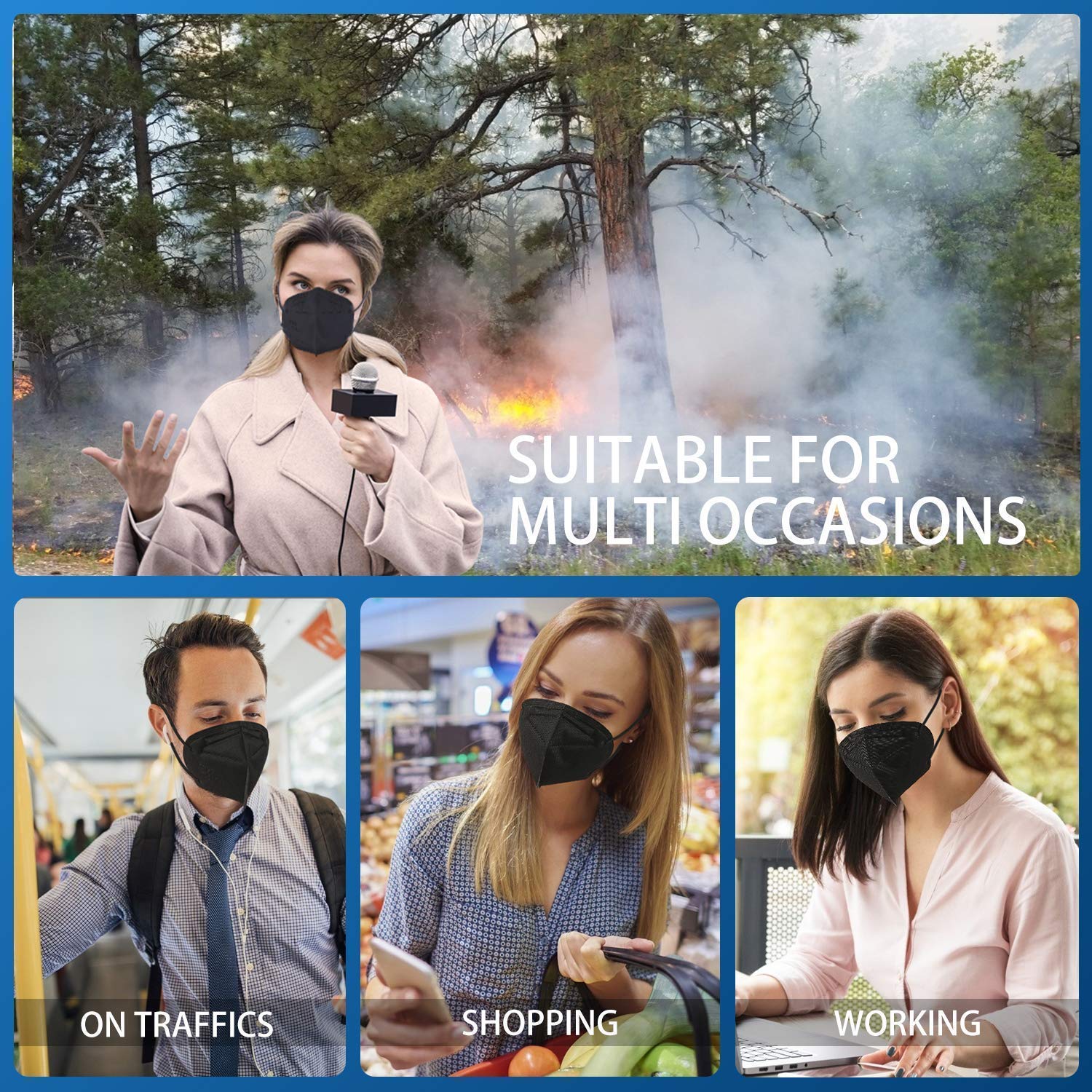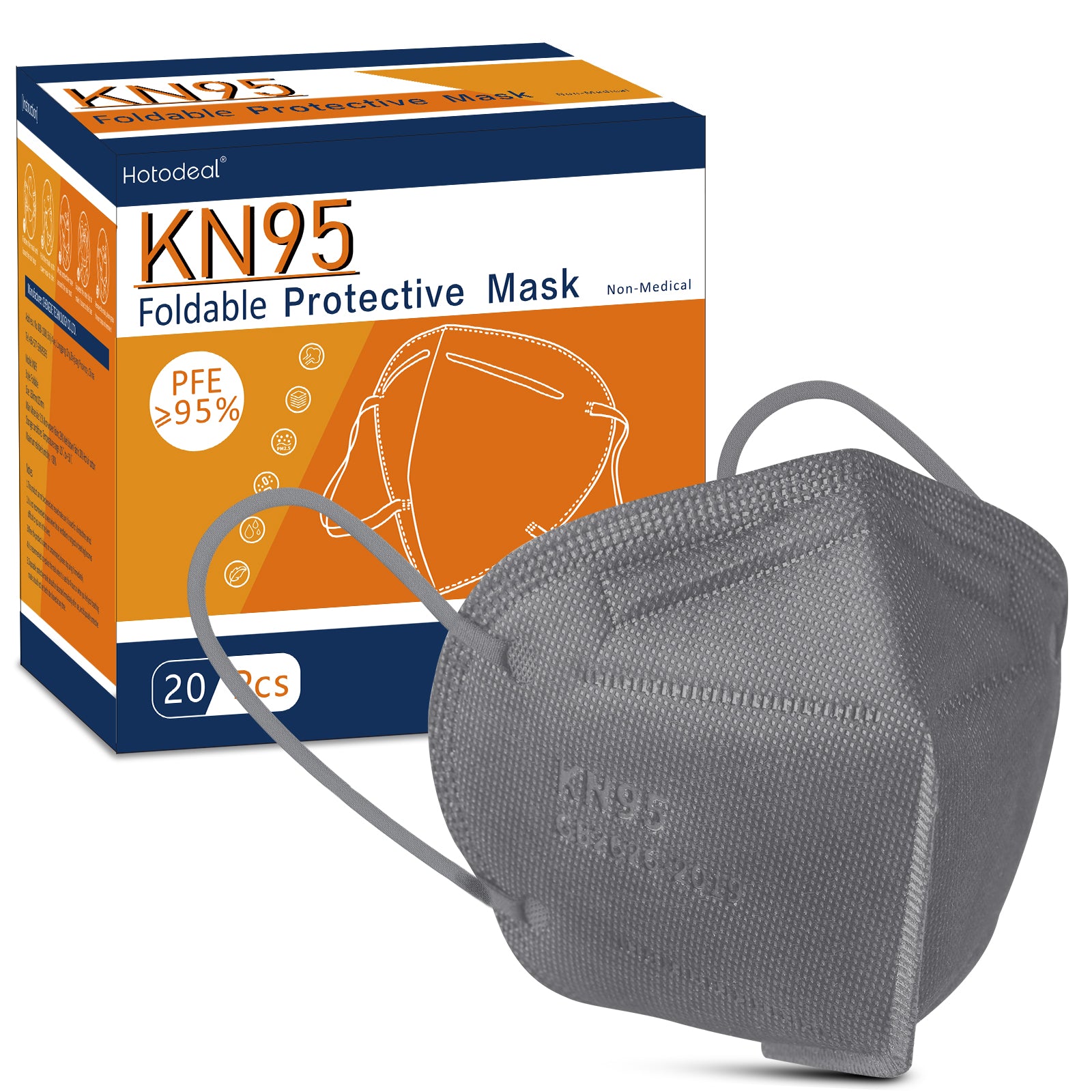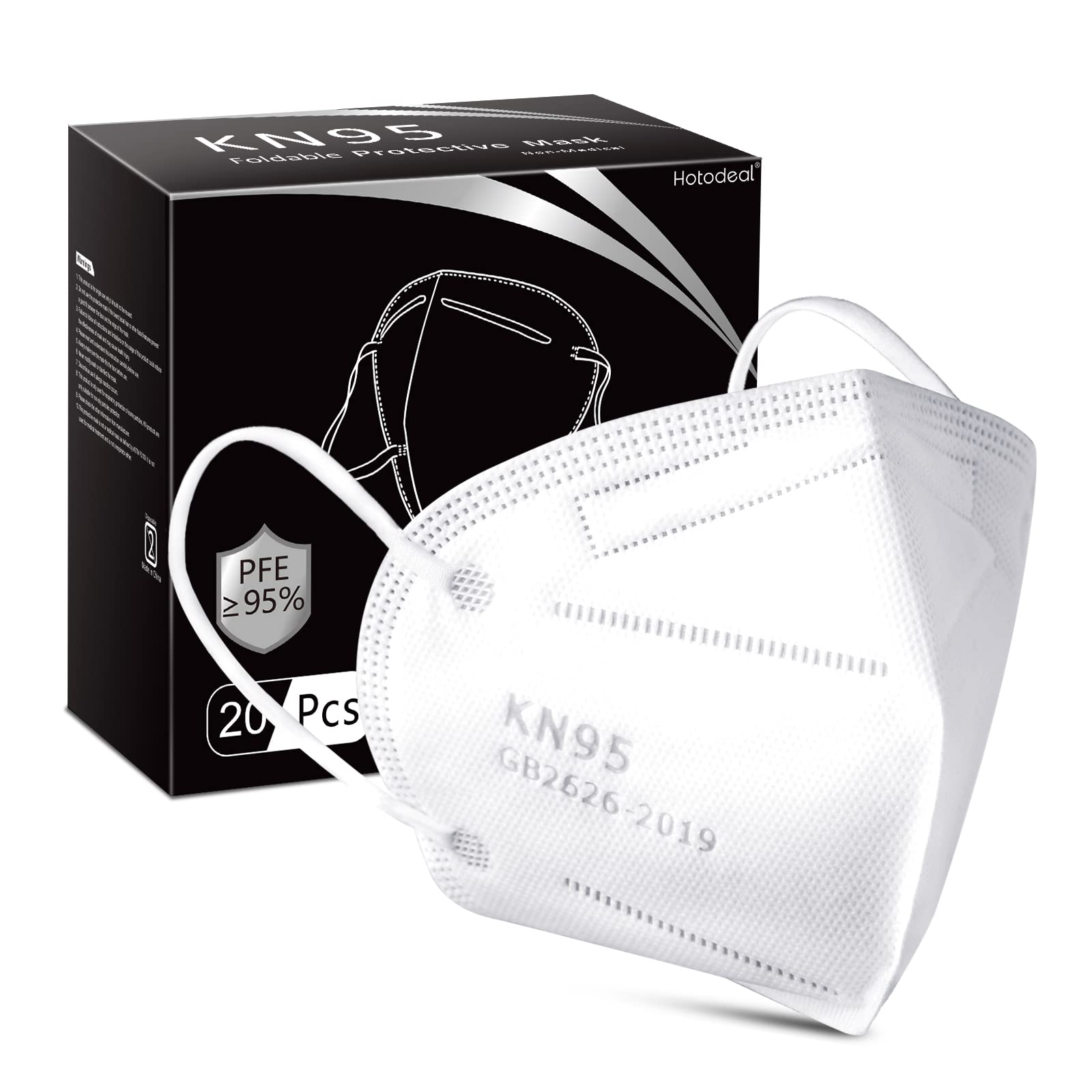 KN95 Face Mask 20 PCS, Filter Efficiency≥95%, 5 Layers Cup Dust Mask Against PM2.5 from Fire Smoke, Dust, for Men, Women, Essential Workers
---
【Tested Filter Efficiency≥95%】The filter efficiency of this KN95 mask is tested by NPPTL (National Personal Protective Technology Laboratory ) then prove it is over 95%, which can protect you in the critical time.

【5-Ply Protective Layer】KN95 masks are made of 2 non-woven outer Layers, 2 melt-blown inner filter, 1 non-woven Cotton Middle Layer absorbs the moisture. 5-ply KN95 mask is designed to offer more protection than a standard disposable 3-Ply mask.
【Inserted Nose Clip-Anti Fall Design】--- The metal nose clip is fixed to the inner of the mask. you never need to worry about the Inserted nose clip falling off, and the flexible metal allows you to adjust the mask tightly fits your face.
【What you get】--- You will received a sealed design plastic bag that contains 2 individual pack, 1 pack for 10 pieces KN95 face mask (White-inserted nose clip design) Disclaimer: This KN95 mask is NOT an N95 mask. For more information about KN95 masks please see the following before you purchase: amazon.com/AboutKN95s
【Authenticate】This product is not for medical use but for personal protection, it is qualified to reach the same protection level as FFP3. 
【About Kn95】This product is not a medical device or personal protective equipment and is not a substitute for following the relevant social-distancing guidelines, which include practicing good personal hygiene, such as frequently washing your hands and not touching your face. https://www.hotodeal.com/ makes no claims about the medical benefits of using this product.
Note:

Keep the face mask clean before use. Do not touch the rear side of the face mask.
Do not wash the face mask with water. Water will destroy the filtering ability and protective nature of the mask.
Do not steam the face mask or put it in the microwave.
Keep the face mask away from vapor, oils, chemicals, paints, liquid, acid, and alkaline objects.
Make sure to discard the face mask when it becomes visibily ditry or breathing resistance increases remarkably.
Widely Applicable KN95 Face Mask
Hotodeal KN95 face masks is a nice choice to wear it when you travel through congested airports, bus terminals, malls, party and busy city streets. keep you from dust, PM 2.5, haze, smoke, automobile exhaust, etc. Pack of 20 masks enough to meet your family /staff /friends' demands."