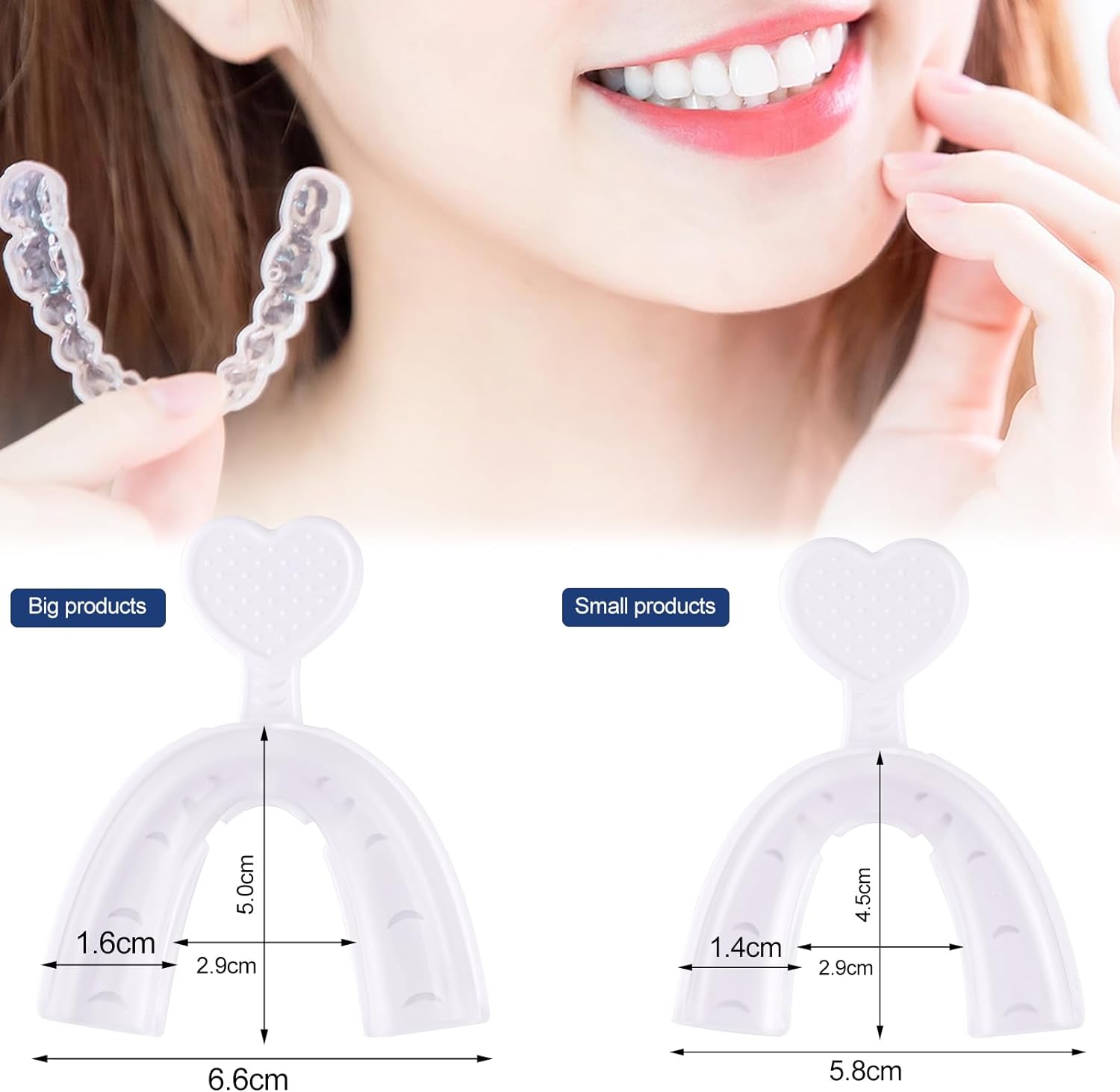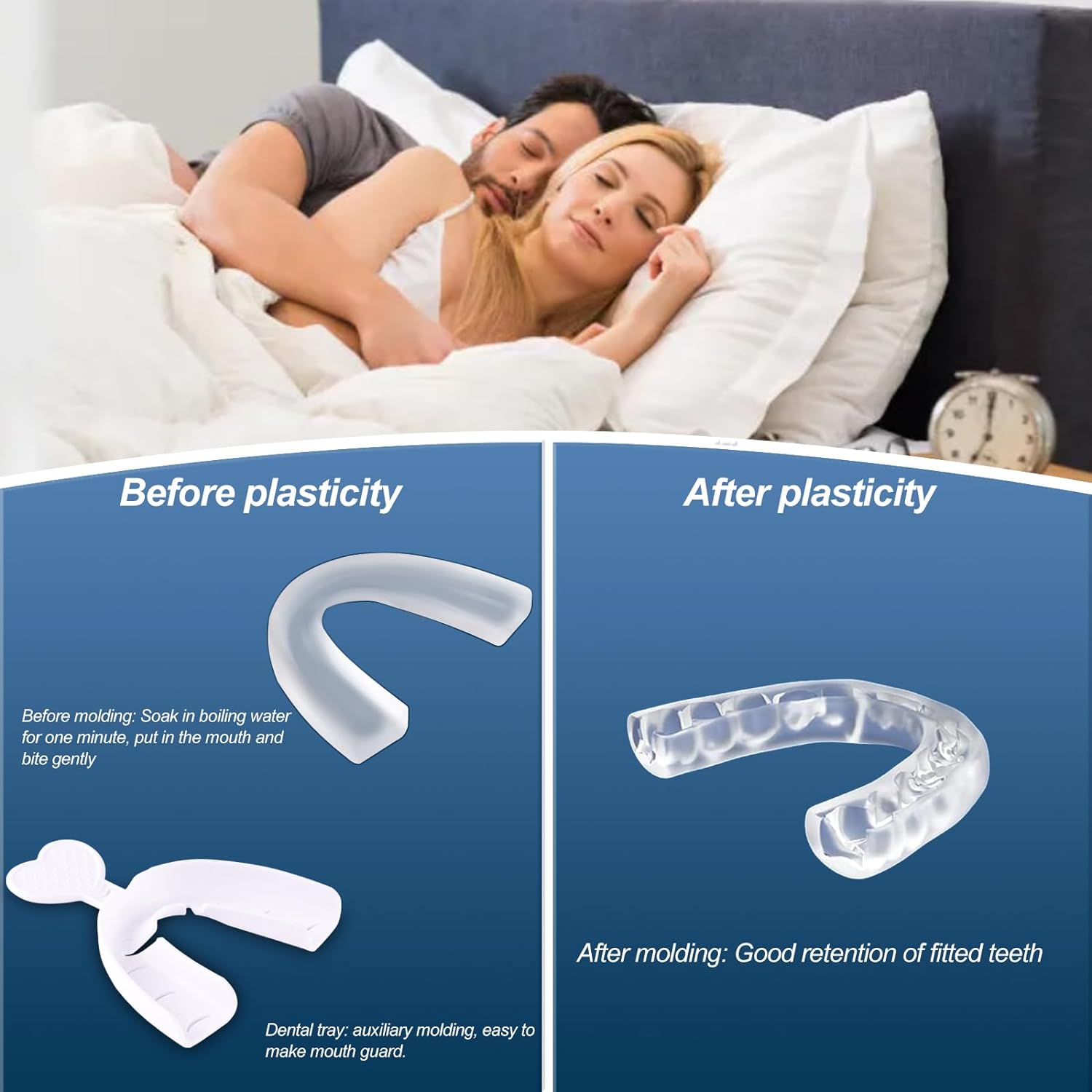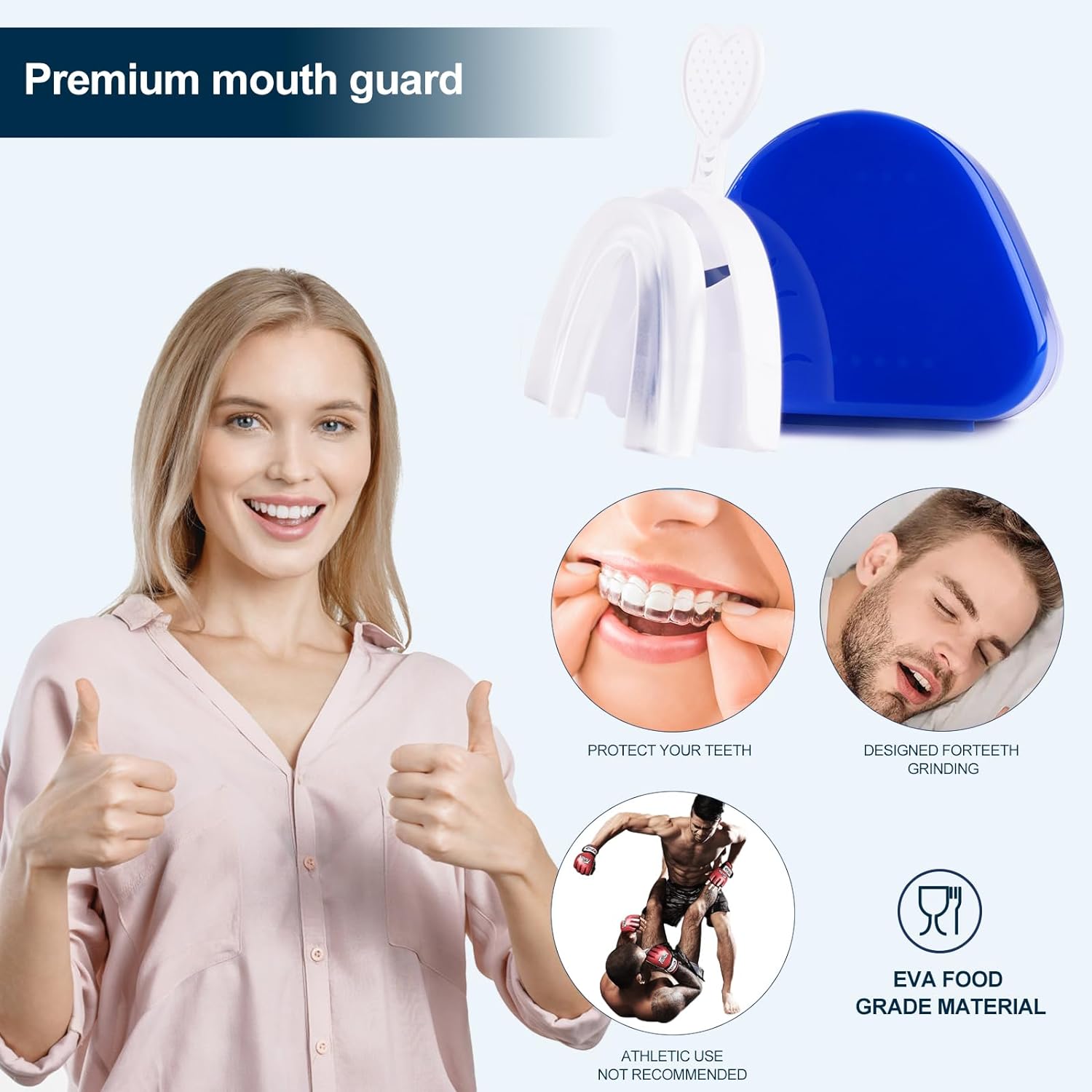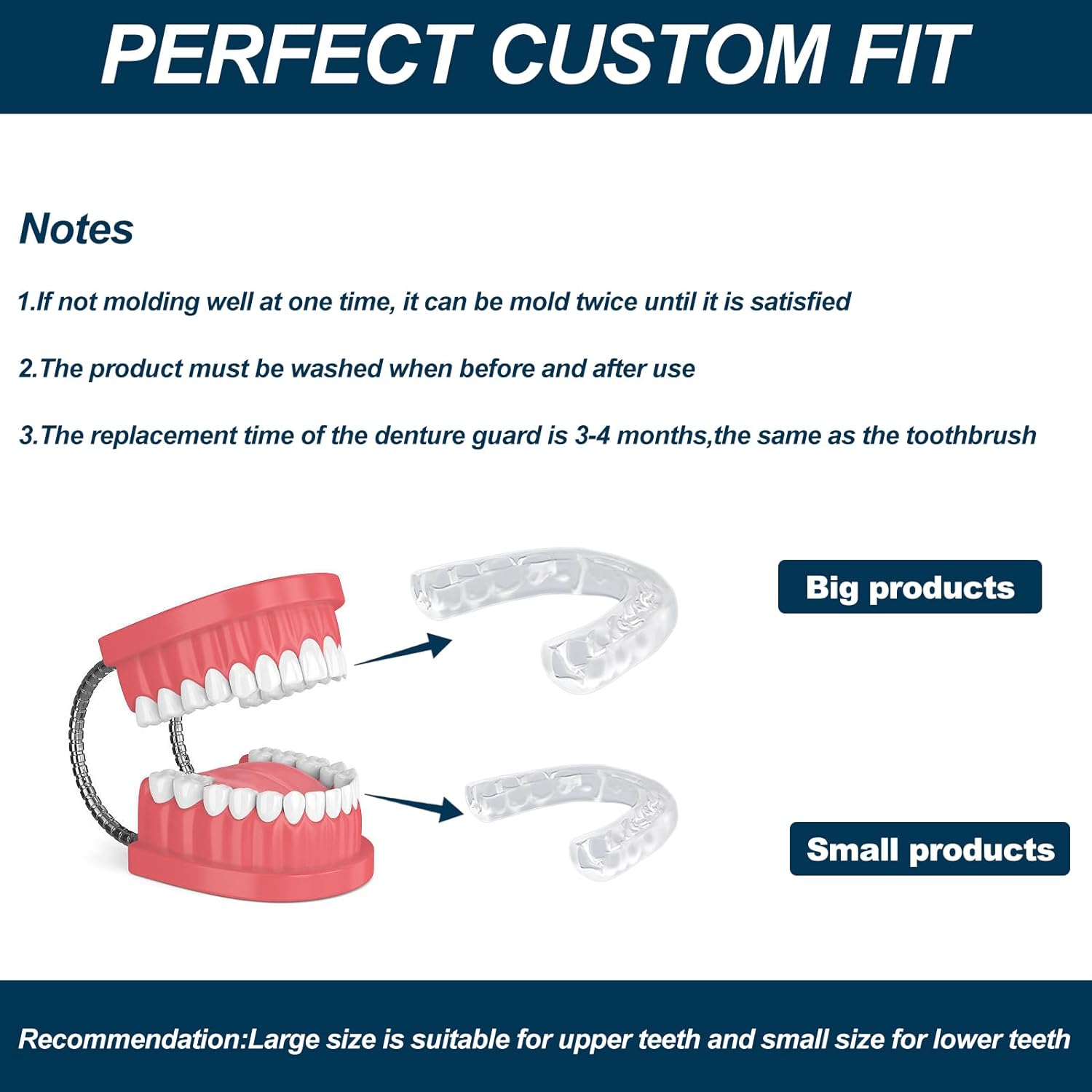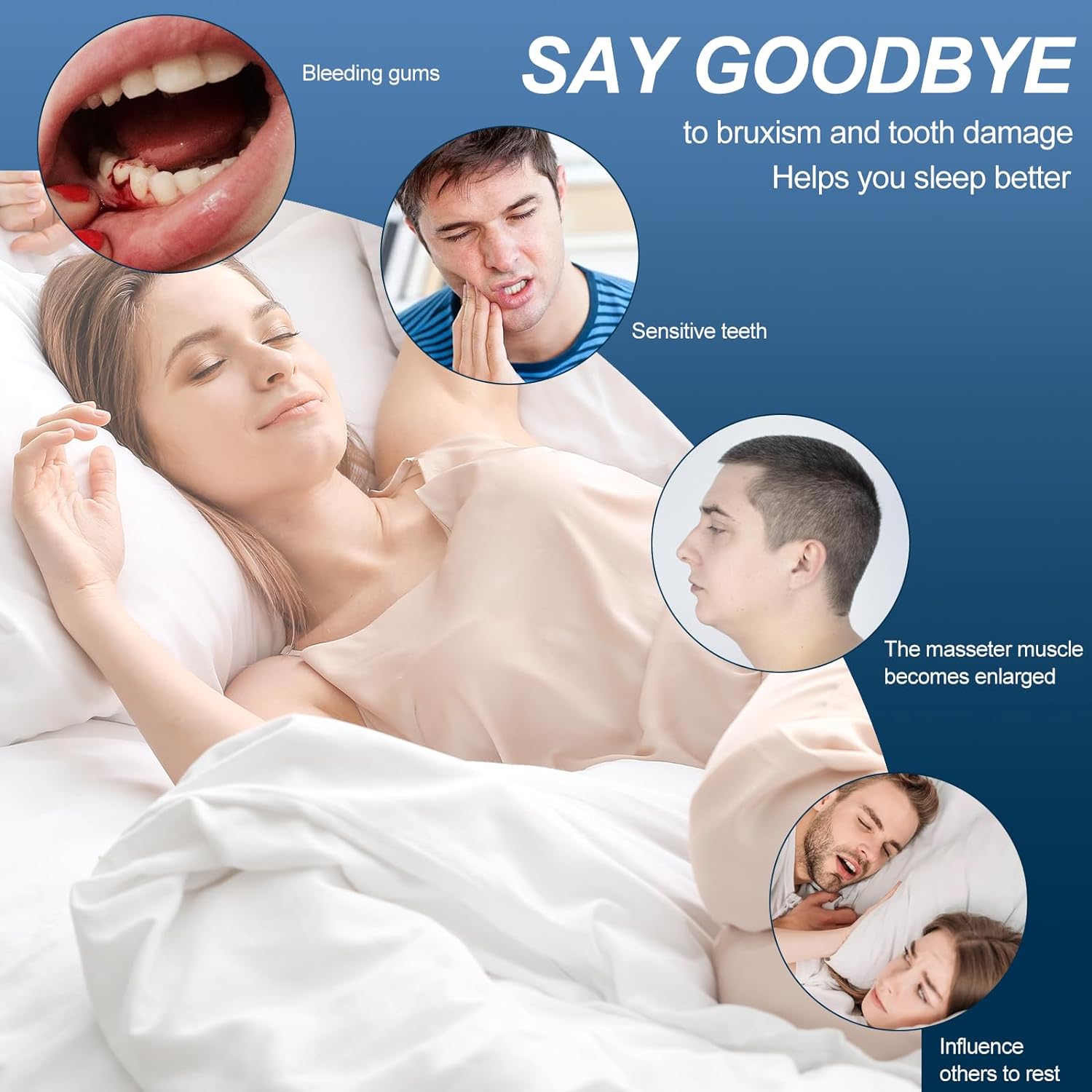 Hotodeal Mouth Guard— Mouth Guard with Fitting Tray for Grinding Teeth at Night
---
Please consult the instructions carefully before using this product, and use and maintain it strictly according to the instructions.
EVA food grade material, safe and assured; thickened bite glue,not easy to break; crescent design, dispersed impact after modeling.
Packing: two box of dental guards (one large and one small), a tray ,a dental box, and an instruction manual. It is recommended to use the braces on the lower teeth, so that it is not easy to fall off when using.
Mouth guard prevent tooth damage from grinding and clenching. The bottom V shape of guards can help to distribute the forces of impact more evenly across the teeth, reducing the risk of localized stress and wear.
During use, the tray is a good way to help the braces form and fit your teeth better, reducing unnecessary wear and tear during the bite process.